Mortal Kombat 11's crazy grind incentivizes mtx spending
WB's penchant for live gaming strikes again, infusing a massive grind into yet another NRS fighting game.

Published Sun, Apr 21 2019 3:24 PM CDT
|
Updated Tue, Nov 3 2020 11:48 AM CST
Mortal Kombat 11 is out in the wild, and early copy holders say it's an immensely grindy, frustrating experience that requires frequently online syncing.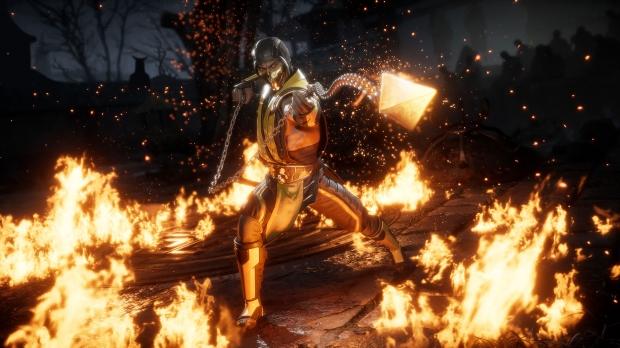 Reports say Mortal Kombat 11 is more of the same live service-style grind found in Injustice 2 and Mortal Kombat X, complete with microtransaction time savers and an intensely complex, layered system of unlocks. The grinding is facilitated through Mortal Kombat 11's tower system, which is designed to do one thing: keep gamers playing for as long as possible. Mortal Kombat 11's Towers of Time mechanic, which sees players tackling repeatable fights and challenges to unlock randomized rewards, is much more expansive this time around. From where I sit, MK11 is a dizzying array of RPG-style augments, unlockables, and other content put in to pad out the drops so gamers play more to get the stuff they actually want. RNG is the tool used to frustrate players and keep them actively in the online-driven mode so they eventually spend cash on microtransactions.
We recently predicted MK11 would have cosmetic microtransactions, but the game's premium currency, Time Crystals, may have many uses. Gamers may be able to buy unlockables like brutalities, intros/outros, augments, and other cosmetic gear that can be unlocked in the tower mode. In pure live game form, gamers will likely be able to spend extra cash to unlock things directly--or pay for the chance to unlock them.
Reports say WB Games and Netherealm have put barriers in place to heavily incentivize online play. Netherealm has confirmed Tower of Time can't be played offline, nor can gamers unlock content in the Krypt without being connected to the internet. Offline modes include things like story mode, but anything you unlock offline apparently won't be saved to your account unless you log in online and sync your gear.
Bear in mind that only some of this has been confirmed and Netherealm could fix some of the issues with patches. But the core framework, that is the grind-based monetization system, will likely remain the same.
It took considerable controversy to change Shadow of War's lootbox system, and we don't see WB Games straying too far from the most lucrative money-making strategy in the industry.
Mortal Kombat 11 rolls out on April 23, 2019 on PS4, Xbox One, and PC.
Related Tags