Mortal Kombat 11 may have cosmetic monetization
Mortal Kombat 11 will likely have skin-based microtransactions.
Published Jan 22, 2019 7:12 PM CST
|
Updated Tue, Nov 3 2020 11:49 AM CST
2 minutes & 9 seconds read time
Mortal Kombat 11 is likely to have optional paid skins to help fund future updates and content.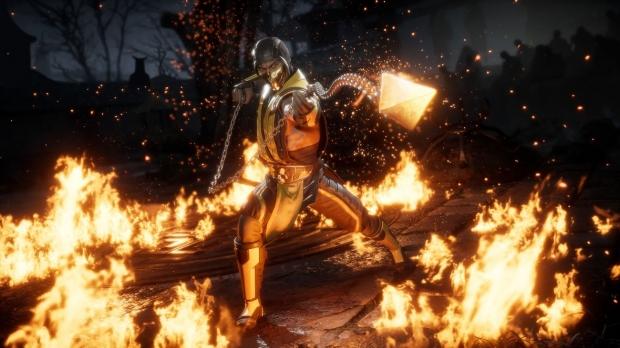 Controversies have taught WB Games a lot of hard lessons about microtransactions, but that doesn't mean its biggest games won't have them. While nothing's been confirmed just yet, everything we've seen so far strongly hints Mortal Kombat 11 will be monetized with optional cosmetic microtransactions as part of the game's big emphasis on player customization.
A recent Angry Joe interview with Ed Boon brought up some interesting points surrounding cosmetic skins, leading me to extrapolate a few things about their potential for long-term monetization. The Mortal Kombat creator says MK11 will have tons and tons of costumes for players to unlock and use--all of which are separate from the gear skins that change up weapons, masks, helmets, etc.
"MK11 isn't like Injustice in the sense of you have a whole new head, and you're changing entire parts of the body. There's three parts of every fighter, and Scorpion has his mask, his sword, and his spear-tip. People love customizing, and the skins, and using the old version of Scorpion. And that didn't work in Injustice, we couldn't do skins like that because the gear pieces would interfere with the skins," Ed Boon said in the interview.
"So we just have those gear pieces that swap, but they work for all the costumes. So it's a mixture of the two systems [MKX and Injustice].
"The amount of costumes we're going to have in this game is way more. There's going to be way more variety. And the visual of the gear doesn't come with a gameplay component. The player puts the gameplay components in it."
Read Also: Mortal Kombat 11 takes us back to the past
Angry Joe outright asked Boon what the microtransactions will be like...but those details are yet to be announced.
"We can't get into specifics of it yet, but you won't be angry."
Mortal Kombat XI is slated to release on April 23, 2019 for PS4, Xbox One and PC. A private beta will be held in March for everyone who pre-orders the game.
Related Tags