Rumor has it that Halo 6, aka Halo: Infinite, would feature a battle royale mode to cash in on the billion-dollar Apex Legends and Fortnite craze, but 343i squashes the speculation.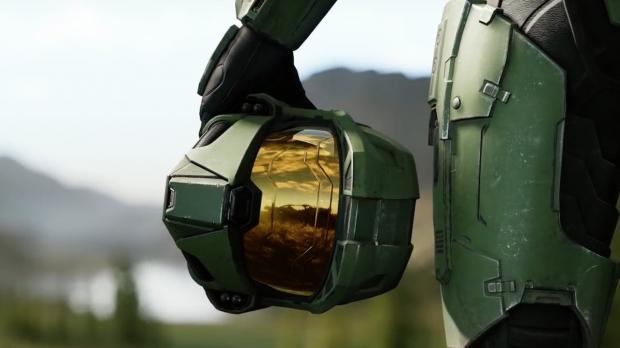 343 Industries still has no plans to include a battle royale mode in Halo 6, studio dev Frank O'Connor said in a response on ResetERA. "We are NOT doing this as of now--and [have] no plans to--but Battle Royale could be made for any of the Halo games in MCC or Halo 5 with some content and scripting additions, because it is a mode," O'Connor said in the thread.
"The launch modes for MP are not 100% defined and are subject to change till quite late in the process - but Battle Rifle will still be there. So you can have BR. But are we interested in big social modes with loads of organic shenanigans? Yes. Specifically A blimp full of survivors heading to an Island after a (metaphorical) lecture from Beat Takeshi? No."
Essentially what O'Connor is getting at is that Halo is already its own battle royale mode and doesn't really need to innovate or even iterate on the gametype...because it already has. Single-elimination free-for-all across a huge sprawling map could be considered battle royale, and is completely possible in Forge. Halo was a major force in the console multiplayer realm and its multitude of gametypes helped define a generation of online gaming--including battle royale itself.
Read Also: Halo: Infinite may not be just a game, but a new Halo platform with an evolving live campaign
O'Connor's words reiterate past anti-BR affirmations from the studio. "I'll tell you right now, the only BR we're really interested in is Battle Rifle, okay. So, the original BR. So, calm yourself," Halo writer Jeff Easterling said in 2018.
Things could ultimately change, though, especially if Microsoft commands it. Remember that Microsoft cares mostly about monetization and services rather than full game and hardware sales. That's why Halo 5: Guardians had those awful REQ pack microtransactions, and why Halo: Infinite will too be monetized in some way...albeit not with REQ packs. If Microsoft wills it, 343i will do it, but a BR mode in Halo would be quite redundant. If anything there'd just be more unique changes to existing gametypes to facilitate a more chaotic mode.
And like Halo 5, Halo 6 is also being shaped by esports. Fortnite, Overwatch, PUBG and Apex Legends all represent massively lucrative earners in the realm of esports. We could see 343i chase these games with specific content in an attempt to capture the market, especially since Halo's professional tournaments aren't that great right now.
Halo 6, aka Halo: Infinite, is still in early stages of development and 343i is still plotting out major features and content. There's no word on a release date, but we're betting it'll be a launch title on Microsoft's powerful new next-gen Xbox Scarlett family of systems.
343 Industries is expected to reveal more Halo 6 info at E3 2019 this June.