Halo 6 being developed with esports in mind
Halo 6 will cater to esports-driven engagement in a bid to capture the lucrative viewer market.

Published Mon, Oct 22 2018 4:18 PM CDT
|
Updated Tue, Nov 3 2020 11:50 AM CST
Like Halo 5, the next Halo game is being molded and shaped with esports in mind.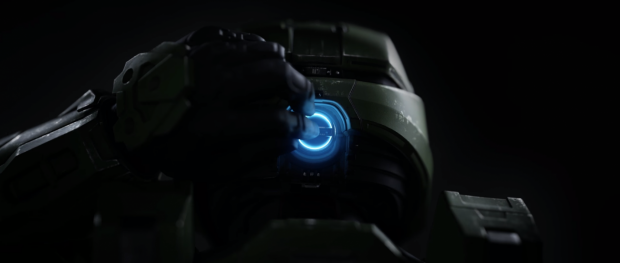 It's no surprise that Halo 6's multiplayer, gunplay, and modes will be influenced by competitive gaming. Slayer and all its variations have always been integral to Halo's DNA: the original Halo was propelled to success thanks to its split-screen and LAN PVP action, and all the other games have since evolve thanks to Xbox LIVE. Halo 6 won't be any different, but it will have a stronger bent towards esports gaming like its predecessor.
In a recent Halo Waypoint update, 343 Industries highlighted the future of the series' esports championships. Halo 6 (also known as Halo: Infinite) will follow in Halo 5's footsteps in many ways, including being a successor to esports-driven development and being the foundation to future events. "As we look further ahead, we know there's a lot of anticipation surrounding Halo Infinite. We're not ready to pull the curtain back just yet, but the Halo esports team has been working closely with the development team to represent the wants and needs of the ever-evolving esports community in terms of gameplay, features, viewership, and more," reads the post.
Everything 343i has done with Halo 5 will be implemented into Halo 6's esports development in some way. This includes the massively valuable learning process--what gamers want and what not to do, what maps to roll in, how to keep players interested, etc--as part of the iterative approach. But make no mistake: Halo will always be synonymous with esports for all the good and ill it brings.
"Halo 5, both as a game and esport, has evolved a great deal over the years with new maps and gametypes, spectator and observer modes, local server, and more - and we've learned a tremendous amount along the way. We're excited to carry our learnings (and industry learnings) forward in Halo Infinite in a more integrated way than ever before here at 343."
This isn't exactly a new development, either.
A bit ago 343i's Elizabeth Van Wyck confirmed as much and prompted me to write up my worries that Halo 6 could repeat a lot of Halo 5's mistakes by catering to enthusiast FPS gamers rather than its core community fanbase. At the center of this focus is money: engagement-driven monetization that taps the thriving million dollar esports scene and billion dollar SVC (streaming and video content) sector is always a priority for companies like Microsoft.
As an old-school Halo fan I'll just have to realize that the series has changed and will continue to change as the games market shifts towards games-as-a-service approaches. Microsoft is all-in on engagement and absolutely will not stop its emphasis on microtransactions, monetization approaches, subscriptions, and all the other organic facets of its online digital business.
And while Halo 6 won't have REQ-style lootboxes, it should be monetized in some way to ensure long-term revenues and new content. This ultimately dilutes and dramatically changes the development process as games are built with these money-making features in mind.
I'm hoping Halo: Infinite won't follow Halo 5's disgruntling business practices when it ships.
Related Tags