Sony is expected to unveil its next-gen PlayStation 5 later this year with launch titles that will be revealed as the months progress closer to, and after E3 2019 which takes place between June 12-14.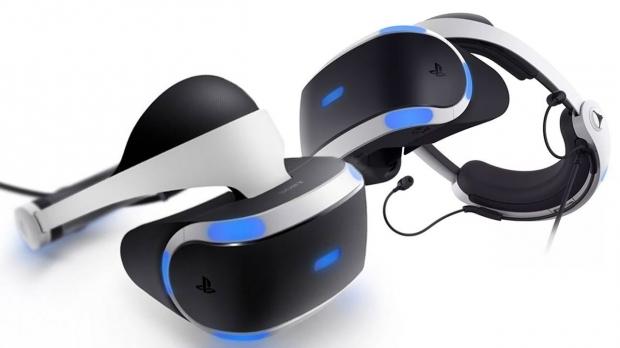 According to a recently surfaced post on Pastebin we can expect the PSVR 2.0 to roll out with a 2560x1440 resolution display, 120Hz refresh rate and 220-degree field of view. We're looking at some pretty damn good specs, as well as features like eye tracing, PSVR 2.0 is wireless, battery life at around 4-5 hours, integrated headphones, "less motion sickness" according to the post.
It continues, adding that PSVR 2.0 will have no breaker box and "much less cable management", while Sony will reportedly but "much more focus on VR for AAA games" and the new PSVR 2.0 will reportedly cost "around $250". The PS5 itself will reportedly cost $499 at launch, with Sony losing $100 per console for the first few waves to gain adoption according to the leaker.
One of the system sellers for PSVR 2.0 would be Gran Turismo 7, right? According to the leaker Gran Turismo 7 will be a PS5 exclusive launch title that would have PSVR 2.0 compatibility, surely being a system seller if the rumors are true.
The architect of PlayStation, Mark Cerny, recently talked with Wired about the PS5 and gave away some details on the specifications inside of the next-gen PlayStation 5. The new PS5 will have a next-gen Zen 2 CPU and custom Navi GPU from AMD, both on the industry-leading 7nm node.
We should expect to see a full detailing of its next-gen PS5 console which is powered by a new Navi GPU architecture from AMD, as well as its new Zen 2 Sony promised back in February that there would be "dramatic changes" for the next PlayStation VR headset, something currently referred to as PSVR 2.0. Sony should be launching its next-gen PlayStation 5 console with the new PSVR 2.0 headset.
We could also expect huge PlayStation VR live gaming events, something Derek talked about here. He wrote: "In a 2017 patent that was published this month, Sony outlined one of the most interesting use cases for VR: multiplayer gaming en masse. The patent would essentially let gamers not only watch live events like esports tournaments or big venue-based affairs, but participate in them using PSVR headsets. The HMD would essentially act as both as a virtual ticket and a viewscreen that emulates VR Chat levels of interactivity while also maintaining gaming features like a HUD. Sony could combine both spectatorship and gaming into one immersive online experience".