Apple spending up to $500 million on new Arcade game service
Apple is betting big on its new all-you-can-play gaming service.

Published Sun, Apr 14 2019 6:18 PM CDT
|
Updated Tue, Nov 3 2020 11:48 AM CST
Apple is spending as much as half a billion to establish its new game service, and plans to invest in projects over the long haul.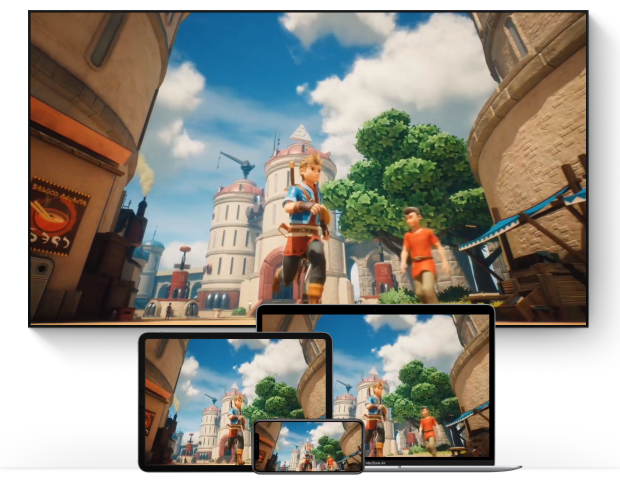 Apple is taking a unique approach to tapping the games market. Not content with making revenues from freemium mobile games, the company established Apple Arcade, a new service that's more like Xbox Game Pass than Google's new Stadia platform. Apple Arcade isn't cloud streaming but instead offers a pool of all-you-can-play exclusive games from high-profile AAA and indie developers like SEGA, Konami, Disney, and Sumo Digital. The tech titan is personally investing money into each project to ensure Apple Arcade games are premium experiences...but the bill is adding up fast.
Sources tell The Financial Times that Apple Arcade could cost as much as $500 million over time, or the price of multiple big-budget AAA releases. Apple is reportedly investing millions on each game and wants to follow Epic's playbook by booking timed exclusivity. For a monthly fee, subscribers get access to a growing number of games that can be played on multiple devices like iPhones, iPads, and even Apple TV boxes.
"With Apple Arcade, we have curated a collection of brand new games that redefine gaming. And we're not just curating them, we're backing their development and our team is working closely with developers to bring these games to life."
The biggest selling point to Apple Arcade is the games and the feature set. Subscribers can easily migrate their saved data across platforms and pick up right where they left off, bringing Nintendo Switch's modality to the mix. Users already have the hardware and if the software is right, Apple could have a winner on its hands.
The concern is whether or not Apple Arcade will be worth it. Will it be profitable? Are consumers ready for another monthly subscription plan? The market, which is already quite busy with Xbox LIVE Gold, PlayStation Plus, and even Xbox Game Pass, is about to be considerably fragmented with Verizon, Microsoft, Google, and even Amazon readying their own respective game streaming services.
And of course there's Netflix, Hulu, and Disney's new Disney+ subscription in the mix as well.
It'll be interesting to see if Apple's gamble pays off or not. The company is banking hard on services now following multiple quarters of softer-than-expected iPhone sales and this could make or break its gaming focus.
Related Tags