NVIDIA boss comments on Turing on 12nm, AMD Vega on 7nm
AMD is the first on 7nm, but NVIDIA CEO and founder Jensen Huang is right: Turing on 12nm is FAR superior for energy efficiency.

Published Wed, Mar 27 2019 11:05 PM CDT
|
Updated Tue, Nov 3 2020 11:49 AM CST
NVIDIA didn't unveil a new GPU ar chitecture during its GPU Technology Conference last week, where I had some ponderings on whether we'd see the next-gen Ampere GPU architecture on 7nm unveiled, ultimately we didn't.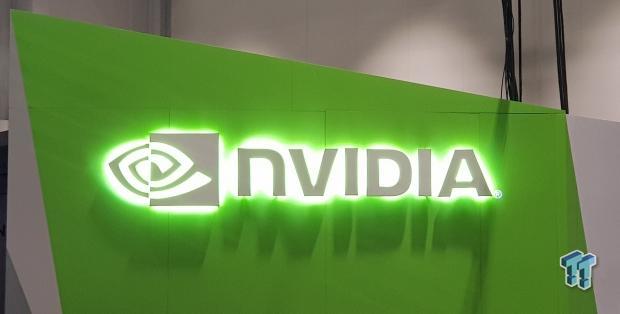 Jensen Huang, CEO and founder of NVIDIA, addressed this during GTC 2019 where he sad the company isn't in any rush to get mass produced 7nm GPUs because of the confidence he has in Turing. Turing is on the 12nm node and is more efficienct than AMD on 14nm (Vega 10 = Radeon RX Vega 64) and 7nm (Vega 20 = Radeon VII). He said: "What makes us special is we can create the most energy-efficient GPU in the world at anytime, and we should use the most affordable technology. Look at Turing. The energy-efficiency is so good even compared to somebody else's 7nm".
AMD was the first to reach the 7nm node with its new Vega 20 GPU powering the Radeon VII, but even on the exciting new node the Vega architecture can't begin to touch the efficiency and raw power of NVIDIA's Turing GPU architecture. Hell, even the previous-gen Pascal GPUs on 14nm are more power efficient than the 7nm Vega 20. NVIDIA has been absolutely nailing power efficiency on the last few generations of GPUs, learning and making huge leaps and bounds from the Fermi GPU fiasco.
Related Tags