BioWare boosts Anthem's loot drops
Anthem's loot drop rates have been enhanced for endgame players.

Published Fri, Mar 15 2019 7:30 PM CDT
|
Updated Tue, Nov 3 2020 11:49 AM CST
In a bid to appease its rather frustrated playerbase, BioWare has tuned Anthem's loot on a server level to increase the chances of higher-end gear drops.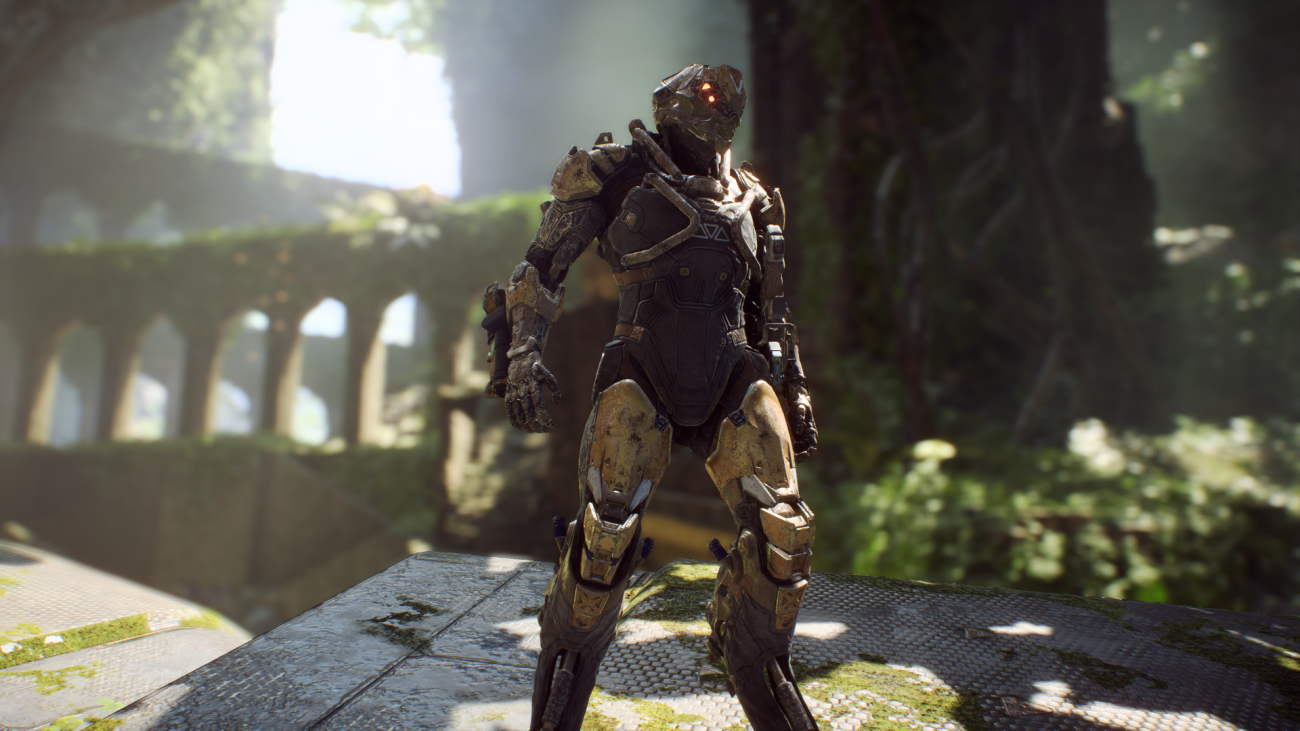 For a brief period, Anthem was actually quite fun. Gamers were being showered with the most powerful weapon grades in the game and activities actually felt rewarding. But this was a bug, an unfortunate glitch that BioWare had to "fix" by cutting off the now-famous Loot Shower. Yes, BioWare fixed its own game by making it less fun. But now the devs want to turn things around. Following a massive boycott protest over measly loot rewards, BioWare has given in to popular demand by boosting drop rates for Grandmaster 2 and 3 difficulties.
BioWare community manager Andrew Johnson announced the news on the Anthem subreddit and confirmed the drop rates are now live as a server-wide tweak. This means BioWare can flip a switch and make specific changes without requiring patch or update downloads, which is super convenient for gamers.
Here's what the adjustments bring:
In the latest server-side update, we've made some notable changes to the loot drop rate in specific scenarios, which will take effect immediately in a server-side tuning update (i.e. you will not need to download anything.)

These changes include:

Masterwork & Legendary drop rates have been increased for Grandmaster 2 and Grandmaster 3 difficulty levels.

Masterwork & Legendary drop rates have been increased for harder enemies at all difficulty levels. This includes: Legendary Titan, Epic Titan, Legendary Fury, Legendary Acid Ursix and Legendary Luminary Elder.

As a reminder of Chad's post on Twitter last weekend, the team is planning to make significant changes to loot in the coming months, but we're starting with some incremental changes (like today's,) so we can better navigate that evolution.
A key BioWare rep also said Anthem isn't going anywhere, and that the studio is listening closely to all feedback (positive and negative). The dev team isn't happy with the game right now and they plan significant changes, but this will be a process and may take some time.
The game does have its strong points--combat is great, flying is fantastic, the world is unique and enchanting, and the lore is distinctly sci-fantasy--but the tedious live elements sharply outweigh everything. To make Anthem worth playing, BioWare has to make it fun all-around and create a rewarding progression system...and that could take a long while.
Related Tags