The Division 2 on PS4 is 92GB, has huge 80GB day one patch
Ubisoft dishes out an absolutely massive PS4 day one patch that replaces lots of installed data.

Published Sat, Mar 9 2019 2:47 PM CST
|
Updated Tue, Nov 3 2020 11:49 AM CST
When's all said and done, The Division 2 will clock in at up to 92GB on PS4, which is almost double the install size on other platforms.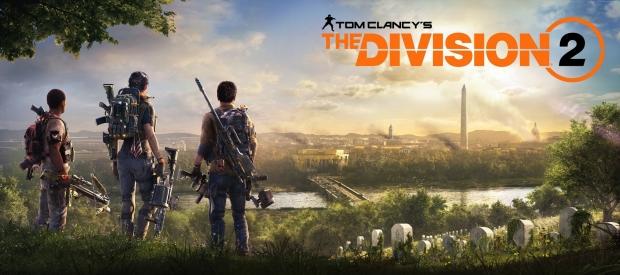 Today's games are absolutely huge, especially Red Dead Redemption 2 on PS4, and Halo 5: Guardians and The Master Chief Collection on Xbox One which are all roughly 100GB. Live games tend to get massive over time thanks to tons of updates and content drops, but some like The Division 2 will be absolutely huge right out of the gate. In a recent FAQ post, Ubisoft confirms retail PS4 copies of The Division 2 will require a huge day one patch that takes up between 88GB and 92GB. That's on top of the 44.97GB required for the game's base install.
Luckily the massive day one patch actually replaces lots of the original install files instead of compounding them into a glut of HDD-congested data. Ubisoft says The Division 2's total install size will take up anywhere from 88GB to 92GB of storage on PS4 after the update. Even still, The Division 2 will take up almost 20% of a stock PS4's 500GB hard drive.
Anyone who tried the beta also has to re-download or re-install the full game as well as the day one patch. A second Title Update 1.5 patch will release on March 11 for Gold and Ultimate Edition versions of the game that increases the install size by 2GB, too.
"If you purchased a physical copy of the game, begin installing from the disc. Provided you are online, your console will simultaneously download Title Update 1 while you install it. Expect a 88-92 GB download, depending on your region and preferred language.
"Whether installed from a disc or downloaded digitally, the final HDD install size will be between 88-92 GB."
The Division 2 releases on March 15, 2019 on PS4, Xbox One and PC, but anyone who pre-orders the Gold or Ultimate Editions gets access on March 12.
Related Tags