Red Dead Redemption 2's physical release will take around 90 minutes to install on a PlayStation 4, YouTuber GeekAloud reveals.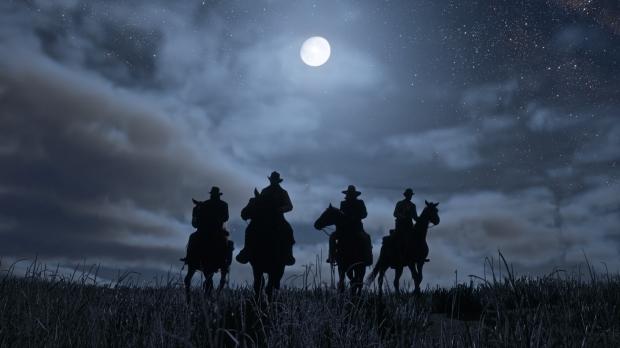 Red Dead Redemption 2 is an absolutely massive game. Clocking in at 99GB on PS4, Rockstar's Western opus ships on two discs, and like GTA V on Xbox 360 one of them is just for installing and the other is for play. Usually one of the main ways to avoid long installs is to buy physical games and install them on your PS4, a process that's usually pretty speedy. But Red Dead Redemption 2 will take a long while to install both discs.
According to a recent YouTube stream, RDR2 can take as much as 90 minutes to install data from the discs to your internal PS4 hard drive. If you're going to a 9PM or midnight launch tonight be sure to remember you won't be able to play right away.
The absolutely huge game makes an interesting case for updated media storage and disc drives. As games get bigger and bigger with added 4K textures and visuals, consoles' Blu-ray media and players are being outpaced the same way larger digital downloads are helping break data caps and making gamers wait a long time to play their purchased titles.
2K Games exec Mark Little recently commented on this subject, saying that next-gen systems need upgraded hardware to accommodate growing games.
"Literally, having Blu-rays as our media is challenging, because the advent of 4K gaming means everything is getting better and bigger and bigger, and we try to add more content every year," Little told Express Online.
"One of the challenges we have every year is how do we try to fit everything on to a blu-ray, and then how do you load it fast enough, because you're literally talking 50GBs of data. It seems like a funny problem to have, but it is one of those challenges we face, and we talk to the hardware guys about it and they're like, 'yeah, that's hard'."
Red Dead Redemption 2 releases tomorrow, October 26, 2018 on PS4 and Xbox One. It'll be available at select retailers starting at 9PM EST.