The Division 2 dev massively boosted staff to finish game
Massive Entertainment doubled its developer numbers to get The Division 2 out the door on March 15.

Published Thu, Feb 28 2019 8:26 PM CST
|
Updated Tue, Nov 3 2020 11:49 AM CST
The Division is right around the corner with developer Massive Entertainment talking more about the game and the fact the studio expanded its staff after the first game, as well as its sibling studio in Stockholm beefed up with more staff.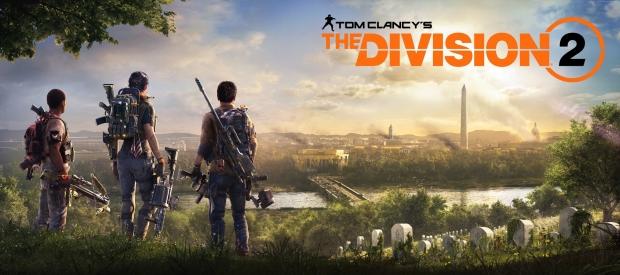 During an interview in the latest EDGE magazine, Managing Director of Massive Entertainment, David Polfeldt said: "If you look at the learnings we made from The Division, we know that people play the game in quite different ways. And people fall in love with different aspects of the game. The Division is expected to cater to quite a lot of tastes, which is never an easy thing".
He continued: "How do you create a game that caters to all that? The answer is that you have to create a monster game. I think this is a challenge for some other games that are in the same genre: you're expected to deliver on a lot of different tastes and preferences. It's really fun to do, but it's not easy. And yet you also have to remember that Massive is a studio that is 20 years old, and we don't want the easiest challenge. We want to win the Champions League. And yes, that's really difficult, but that's why it's exciting to us".
There's something else I loved out of this interview from Polfeldt, where he talked about Ubisoft not controlling the team at Massive Entertainment and that they can work on their game without too much influence from Ubisoft, as well as the team looking at other studios' games and taking things they liked from them and building them into The Division 2.
Polfeldt added: "Massive is a little bit known, internally in Ubisoft, to have too much tunnel vision, and be very, very focused on our own stuff. There is a lot of exchange and lots and lots of conversations and sharing within Ubisoft overall, which I think is extremely healthy because there are smart people everywhere. But in general, we're quite focused on what we do on our own. And I think we don't compare our own stuff so much with other Ubisoft games; we're looking much more at games that are made by other companies that we admire and can learn from, and also want to be better than. So I think our references are more, to be honest, whoever is the best in the world at the moment. I think that on a bad week, we're considered to be a bit of a prima donna. On a good week, I think we're considered to be Steve Jobs. And the pendulum swings back and forth between the two".
The Division 2 drops on March 15 on Xbox One, PS4, and PC while there's an open beta that kicks off TOMORROW.
Related Tags