Anthem isn't breaking PS4s, BioWare says
BioWare is collecting data on the 'rare' Anthem crashing bug, but says consoles aren't being broken.

Published Wed, Mar 6 2019 5:30 PM CST
|
Updated Tue, Nov 3 2020 11:49 AM CST
BioWare admits Anthem is crashing PS4 consoles, but says the game can't actually break your system.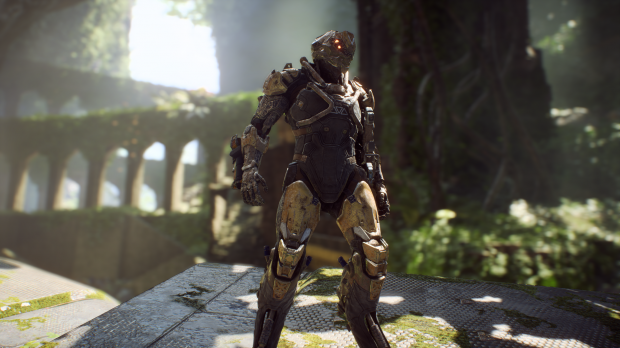 Today BioWare confirmed that Anthem is indeed crashing and resetting PS4 hardware, but contrary to reports, it can't actually destroy your console, the developer says.
"After thorough review, we have not encountered an instance where Anthem has "bricked" a PS4 console," said Anthem's head of live services Chris Robertson. "If you are experiencing anything different, please reach out to @EAHelp on Twitter so we can track the incident and investigate. Thanks for your patience."
The developers have identified numerous glitches and bugs that're causing the shutdowns, crashes, and random console resets, and say they're working on a patch that should be released next week.
"We've identified several causes for the temp power-down crash some PS4 users experienced. Fixes for the top issues are in patch next week. If you encounter a game crash where your PS4 console won't respond, you can manually power down and restart it - no risk of damage," Robertson said.
But how the game is crashing is important, too, and it's entirely possible for Anthem to harm your system.
Some Anthem crashes actually turn the PS4 off as if the power cord was disconnected while the console was running. This leads to the system booting in Safe Mode to check if any damage had occurred. Abruptly turning off the PS4 in this way too many times can indeed harm your storage data (it's happened to me) and can lead to other hardware issues.
BioWare's affirmations directly clash with one gamer's report that Anthem crashed so many times it actually led to a PS4 hardware fault. Over 30 players said Anthem has crashed their PS4s, Xbox Ones, and PCs in a recent subreddit thread, and even more are complaining on the official Anthem forums.
For now I recommend not playing Anthem on PS4, which will deliver a huge blow to EA's monetization and engagement levels on the world's biggest gaming platform. But it's just not worth the risk right now.
Related Tags