Anthem is crashing, soft-bricking PS4s
Anthem can crash or even lock up your PS4, preventing it from starting normally--and possibly even hard-brick it.
Published Mar 4, 2019 7:19 PM CST
|
Updated Tue, Nov 3 2020 11:49 AM CST
2 minutes & 0 seconds read time
Dozens of Anthem players say the game is crashing their PS4 consoles in various ways, preventing normal startup and in rare instances actually breaking their systems.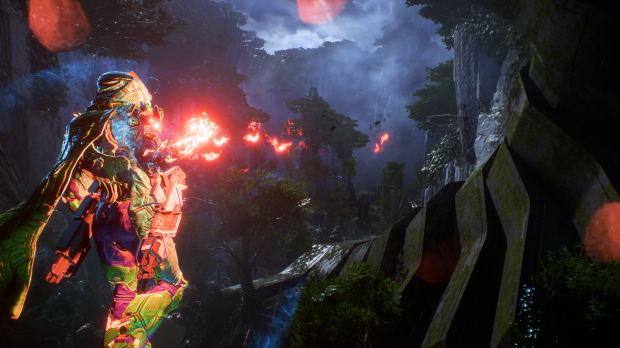 If it's one thing that proves Anthem needed more time in the oven, it's the reports that BioWare's new live shooter is messing with console and PC hardware. Over 30 people on the Anthem subreddit confirm the game is actually crashing their systems and forcing hardware to turn off at various points in the game. Crashing instances seem random and can occur during matchmaking, in-game missions, quitting the application from the PS menu, or even during loading screens. Kotaku notes the official Anthem forums are littered with examples too.
Users say the game can crash anything from a PS4 (most prevalent) to an Xbox One and even PCs--one user even said Anthem broke their PS4 console altogether. Gamers report freezing, abrupt crashing that leads to shut downs, and even soft-brick boot loops that require Safe Mode startups to repair storage data. These hard crashes send the PS4 into Safe Mode irregardless for system check-ups and essentially make the PS4 think you unplugged the power cord. I can tell you from experience doing this too many times can ruin your hard drive.
Sony is currently issuing refunds on the PlayStation Store for Anthem, which spells doom for the game's long-term success on the world's biggest gaming platform.
These reports directly clash with BioWare's affirmations that Anthem is doing well and has strong support. More and more users could jump ship as this information comes to light. No one will want to take the chance of breaking their hardware just to play a single game.
As someone who's tackled enough bricks to be a mason, I find this completely unacceptable. I've dealt with soft-bricks on the Xbox One four times now and it never gets any easier. My console sits there, waiting to get repartitioned in Linux so it can just get bricked again from a required update.
Every time the system has been bricked by Microsoft's official Xbox One updates, not an actual game, and I can't imagine the deep frustration from knowing a game that you paid for is responsible for ruining or massively inconveniencing your playtime.
BioWare needs to fix this NOW before Anthem's reputation gets dragged through the mud even more.
Related Tags