Mortal Kombat 11's story warps through previous games
Mortal Kombat XI breaks the fabric of time and reality to transport gamers back to the past.

Published Wed, Mar 6 2019 6:29 PM CST
|
Updated Tue, Nov 3 2020 11:49 AM CST
Past and present collide in Mortal Kombat 11's new story mode.
Today Netherealm dropped a new story trailer for Mortal Kombat 11, revealing fresh info about the campaign mode. As we reported a bit ago, the game's story takes us on a time-traveling journey through the series' 25 years of brutality. Following Raiden's slaying of Shinnok and disrupting the balance between good and evil, Kronika, MK11's main villain and the Keeper of Time, resets history from the beginning. So rather than going just forward, players will go backward and relive old classic moments of triumph, mayhem, and gore--all with a twist.
The story sees Outworld and Earthrealm team up to take on Shao Kahn and his horde of minions to cure the temporal rift that's spewing chaotic time shifts across reality.
"Through the immersive story mode, different eras of the rich Mortal Kombat history collide as players take on the role of a variety of past and present characters who must join forces to defeat Shao Khan's Outworld armies and solve the temporal crisis at stake," reads an official press release.
The game will see players fighting shadow versions of themselves during key pivotal moments of the expansive Mortal Kombat saga. Exact length of the story mode has yet to be announced, but so far everything we've seen looks pretty epic.
Warner Bros. also revealed three new characters for Mortal Kombat 11's slate: Cassie Cage (Johnny Cage's daughter), Jacqui Briggs (Jax Brigg's daughter), and Outworld gunslinging outlaw Erron Black.
Cassie Cage, the commander of an elite Special Forces unit and daughter of the iconic duo, Sonya Blade and Johnny Cage, employs her lethal fighting skills to win every battle, with a relentless drive to measure up to her parents' legacy. Additional gameplay featuring Cassie Cage will be showcased today, March 6, at 3:00 p.m. CST, during this week's Kombat Kast on the NetherRealm Twitch channel.
Jacqui Briggs, a competitive fighter trained in kickboxing and martial arts, follows in the footsteps of her father, Jax Briggs, as a member of the Special Forces. She believes her duty is to protect Earthrealm and her family, no matter the risk.
Erron Black is a thrill-seeking outlaw hooked on the adrenaline of chasing his own pursuits. Black is a skilled crack shot selling his services to the highest bidder while dressed in classic western Outworld attire.
Mortal Kombat 11 will release on April 23, 2019 for PS4, Xbox One and PC. A private beta will be held for PS4 and Xbox One pre-orderers on March 28, 2019 (no PC beta info has been confirmed).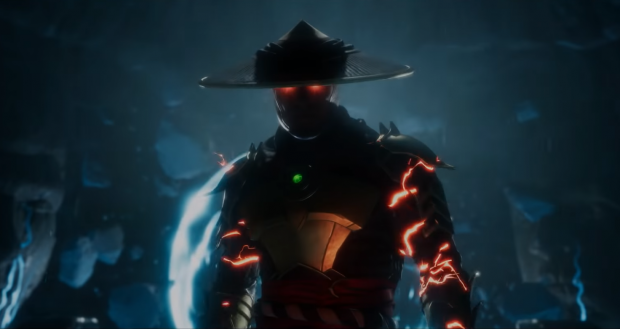 Related Tags