Corning developing Gorilla Glass for foldable smartphones
Samsung Galaxy Flex and Huawei Mate X are on the way, with Corning now working on flexible Gorilla Glass.

Published Wed, Mar 6 2019 11:28 PM CST
|
Updated Tue, Nov 3 2020 11:49 AM CST
Corning, the company behind Gorilla Glass, is working on some new glass for the wave of foldable smartphones that are right around the corner, and if they're successful will be the future of mobile technology.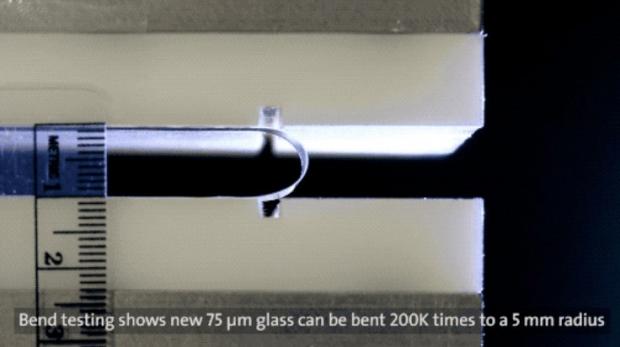 The main issue that we have with the Samsung Galaxy Fold and Huawei Mate X foldable smartphones is that they both don't have truly foldable glass, and instead use plastic polymers which are flexible of course, but they will be hit with scratches, and worse; creases. John Bayne from Corning's Gorilla Glass spoke with Wired, where he said: "In a glass solution, you're really challenging the laws of physics, in that to get a very tight bend radius you want to go thinner and thinner, but you also have to be able to survive a drop event and resist damage".
Corning hasn't made anything official outside of the interview between Bayne and Wired, and that the foldable glass could be here in a few years, which is a very long time away. We could see competitors joining the fray, beating Corning to the punch. We'll have to see how things go with the Galaxy Fold and Mate X, but I'm sure we'll see flexible Gorilla Glass, or Gorilla Flex, sooner rather than later.
Related Tags