Making video games is risky business, even for Activision
There's lots of risks to making video games, even when you're at the top.
Published Mar 3, 2019 10:24 AM CST
|
Updated Tue, Nov 3 2020 11:49 AM CST
4 minute read time
Games development is a messy, expensive, and risky business that can elevate a company to the very top or send them crashing to the ground in debt. It doesn't matter where you are, the risks are always there; regardless if you're at the top of the pile like Activision-Blizzard or at the bottom as an indie studio just starting out, there's lots of challenges and hurdles to overcome.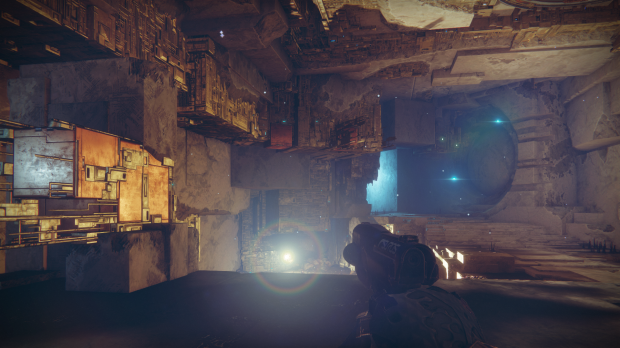 Activision's latest SEC Filings brought to mind a point that all gamers should remember about the industry: making games is hard and nothing's certain. There's risks for potential financial loss when games do badly or don't come out at all. EA's learned this with Anthem, Bethesda's learned with Fallout 76, and Activision-Blizzard learned from its big gambit on Destiny and is still learning about the monetization ceiling in its biggest games.
The document's "risk factors" section is absolutely huge, and warns Activision-Blizzard investors that they could lose money in many different ways. The company outlines a number of worse-case scenarios in the filings that don't just apply to Activision, but any games-maker. There's one section that's particularly interesting. Activision says it may actually grow too big to manage properly (that's kind of happening with microtransactions right now, it earned over $5 billion from live gaming in 2018, or 70% of total revenue).
"We may be unable to effectively manage the continued growth in the scope and complexity of our business, including our expansion into new business models that are untested and into adjacent business opportunities with large, established competitors," reads the lead on that particular section.
I'm reminded of Jim Sterling's recent Jimquisition about companies like EA and Activision expanding too rapidly and shareholders expecting this exponential growth every year. Companies can't keep up so they scramble and over-monetize their games to squeeze out more cash from consumers.
Read Also: Activision: our vision is monetization and engagement
Essentially Activision is warning its shareholders that its business could be interrupted at any time. And right now the cracks are starting to appear.
Even though it earned a record $7.5 billion in 2018, Activision-Blizzard decided to fire 800 employees so it could use those wages to fund new games.
These new games are part of Blizzard's expansive slate of titles in dev, but the money is also being used to build new live service models to monetize these new games.
This new restructuring is a direct result of the company trying to live up to expectations. It culled whole parts of its marketing and PR divisions so it could funnel more cash into new projects that aren't just games, but doorways to more recurring revenues via microtransactions and the like. In other words, Activision-Blizzard cut part of itself off in an effort to be more lean and hopes to build enough muscle to carry that heavy bag of cash that keeps on filling up.
Here's what this particular risk factors section said:
"We have experienced significant growth in the scope and complexity of our business, including through the King Acquisition and the development of our esports, advertising, Studios, and consumer products businesses, and remain ambitious as to the future growth in the scope and complexity of our business. Our future success depends, in part, on our ability to manage this expanded business and our aspirations for continued expansion. We have dedicated resources both to new business models that are largely untested, as is the case with esports, and to adjacent business opportunities in which very large competitors have an established presence, as is the case with our Studios and consumer products businesses.

"We do not know to what extent our future expansions will be successful.

"Further, even if successful, the growth of our business could create significant challenges for our management, operational, and financial resources, and could increase existing strain on, and divert focus from, our core businesses. If not managed effectively, this growth could result in the over-extension of our operating infrastructure, and our management systems, information technology systems, and internal controls and procedures may not be adequate to support this growth. Failure to adequately manage our growth in any of these ways may cause damage to our brand or otherwise negatively impact our business.

"Further, any failure by these new businesses may damage our reputation or otherwise negatively impact our core business of interactive software products and entertainment content. Conversely, the success of these new businesses is, in large part, contingent on the success of the underlying franchises and, as such, a decline in the popularity of a franchise may impact the success of the new businesses adjacent to that franchise
Related Tags