New character teased in 'Devil May Cry 5' pre-launch trailer
So a special new character just got teased in the Devil May Cry 5's pre-launch trailer, who though?
Published
1 minute & 13 seconds read time
Capcom have come out in full swing today as the company has released the pre-launch trailer for the upcoming Devil May Cry 5. The trailer teases fans with a new character that some might find familiar...
It should be noted that this pre-launch trailer does contain a considerable amount of story scenes, while they may not be played in chronological order I would still consider the contents "spoiler" worthy. We see glimpses at what seems like key storyline moments as well as what appears to be pivotal boss fight.
Moving onto what the trailer showcases now. We see an awesome combination of gameplay, fighting and cut scenes. Thrown in closer to the end of the trailer is the big reveal of Dante's brother, Vergil. While the initial reveal of Vergil isn't that surprising, considering he is a character in the other Devil May Cry games. The main question raised is will be playable or just another character influence the games storyline? It would be very awesome if Vergil joined sides with Nero, Danta and V and became a playable character with a unique set of abilities. Devil May Cry 5 will be launching on the PC, Xbox One and PS4 on March 8th.
For more news regarding Devil May Cry 5, the director for the title has already begun work on his new secretive project, check out that story here. Devil May Cry 5 will be the longest title released the series, more on that here.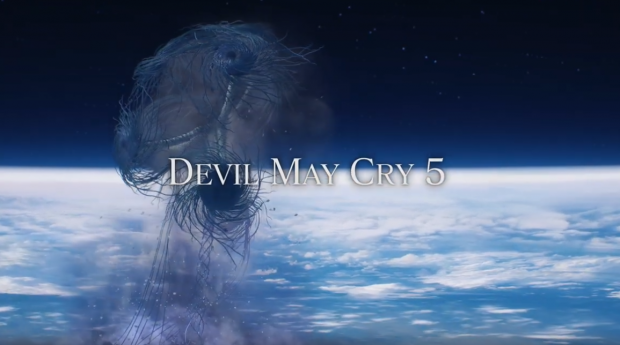 Related Tags