Devil May Cry 5 is the longest DMC game, around 15 hours
You should be able to obliterate your way through demons for around 15 hours in Devil May Cry 5.
Published Jan 9, 2019 3:00 AM CST
|
Updated Tue, Nov 3 2020 11:49 AM CST
1 minute & 8 seconds read time
Capcom is gearing up for the release of Devil May Cry 5, and so they should be as the March 8 release date is almost upon us. In wake of the game almost being due to release, we have some news from the games Director regarding its play length.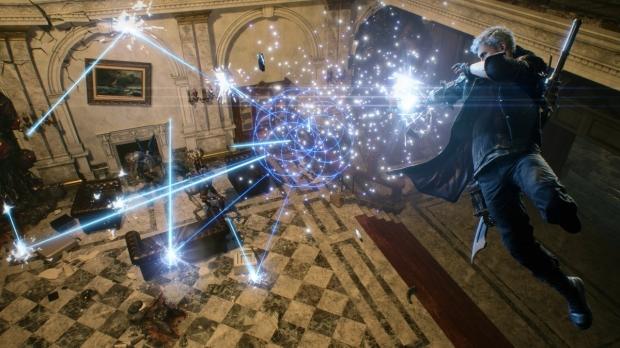 The Devil May Cry 5 Director, Hideaki Itsuno was asked during a Q&A session in Seoul how long should fans expect the game to be. The Director said that with data from internal testing within Capcom fans should expect the length of the game to be around 15 hours or so. This might not sound like much, but for a hack-n-slash game this is quite a lengthy amount of game time. Especially when considering all of the other Devil May Cry games only featured 8-12 hours of gameplay.
If Itsuno is correct with his approximation of game length, then Devil May Cry 5 will be the longest game in the series when using the numbers from the 'How Long to Beat' website. In other news about Devil May Cry 5, we learned yesterday that Capcom will be issuing out a second demo for both the Xbox One and PS4. If you are interested in checking out more information regarding that demo and when it will be made available, click here. Devil May Cry 5 will be debuting to the Xbox One, PS4 and PC on March 8th, 2019.
Related Tags