Starbreeze try salvaging 'OVERKILL's The Walking Dead' hopes
Starbreeze Studios really doesn't want OVERKILL's The Walking Dead to be tossed in the trash.

Published Feb 28, 2019 1:00 AM CST
|
Updated Tue, Nov 3 2020 11:49 AM CST
Starbreeze Studios are trying to salvage the relationship with The Walking Dead IP holder Skybound Entertainment in hopes of rekindling efforts made towards OVERKILL's The Walking Dead.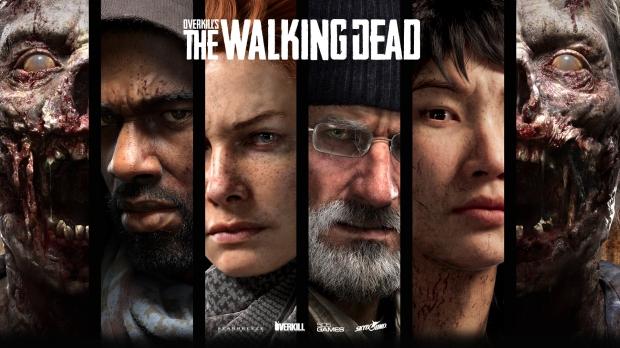 Yesterday, we saw a statement coming out from The Walking Dead's IP holder, Skybound Entertainment. The statement read that the relationship between Skybound and OVERKILL's The Walking Dead's publisher, Starbreeze Studios has been terminated through a cutting of their contract.
The reasoning for the ending of the partnership was due to OVERKill's The Walking Dead not reaching the standards, of not only Skybound Entertainment, but the players as well. The termination of the contract meant that PC gamers would no longer receive support from the developers, and a cancellation of a release on consoles.
Starbreeze has now released a statement in defense of the contract being terminated, saying; "Starbreeze has a dialogue with Skybound with the ambition to reach a solution. Starbreeze has been informed that the product likely will be disabled for further sales on the platform Steam and should Starbreeze and Skybound not reach a solution, it would mean that the game will not be made available for sale again on Steam, and that the console version would not be released. Sales related to OTWD amounted to SEK 34.1 million in the fourth quarter 2018. Costs related to development of OTWD has so far exceeded revenue. There are no assets related to OTWD in Starbreeze Group balance sheet."
It seems Starbreeze still doesn't want to give up OVERKILL's The Walking Dead (OTWD), even though the publishing company admits that the "Costs related to development of OTWD has so far exceeded revenue". It will be very interesting if a re-settlement can be reached between the two companies, or if this is going to be completely it for OTWD for both PC and console gamers, basically leaving game will be abandoned.
Related Tags