Watch Dogs 3 patent found for next-gen PS5/Xbox Scarlett
A registered trademark for Watch Dogs 3 has been spotted, planned for next-gen consoles according to listing.

Published Tue, Feb 12 2019 1:00 AM CST
|
Updated Tue, Nov 3 2020 11:49 AM CST
A new listing coming under the umbrella of Ubisoft has revealed that Watch Dogs 3 exists and is currently planned for next-gen consoles.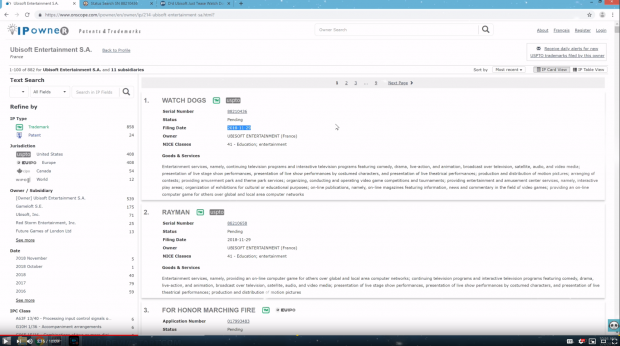 The news comes from Skullzi TV who found the listing last week after staying on top of new patents from Ubisoft. The listing says that a brand new trademark has been filled under the Watch Dogs IP which could suggest an entirely new spin for the franchise. The listing could also suggest that the coming Watch Dogs would be planned for next-gen consoles such as the PlayStation 5 and Next-Xbox X.
Some other information has surfaced that contributes to the existence of Watch Dogs 3. According to NerdMag, when asking the official Ubisoft "Sam" app about Watch Dogs 3 the following response is given; "Is there gonna be a Watch Dogs 3?" the app answers "Watch Dogs 3 is not finished yet, but from the last early build I tried it's very solid. The dev team works wonders! Can't wait for you to try it!" it is unclear when we will see an announcement for Watch Dogs 3, but I was to take a guess I'd say E3 this year would be our best bet.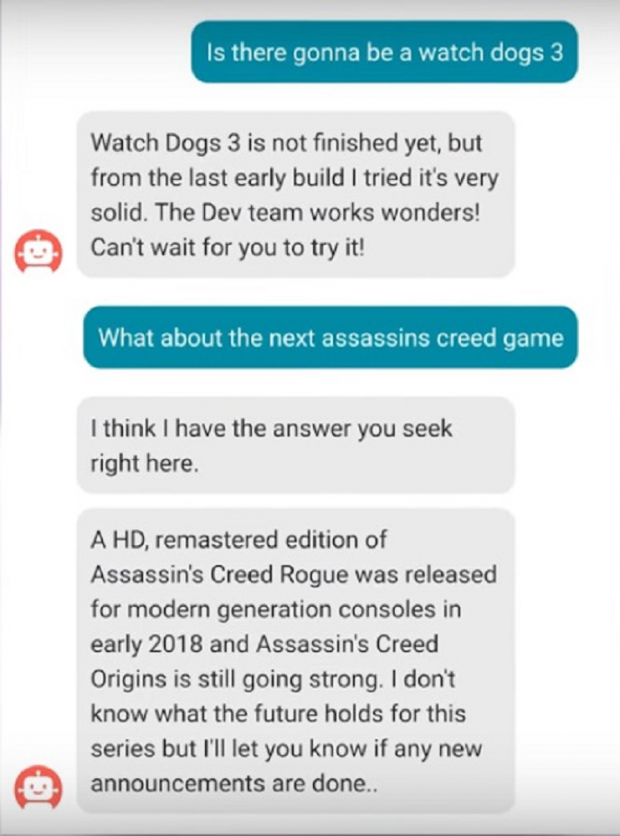 Related Tags