Red Dead Redemption 2 sells 23 million copies
Rockstar's latest Western strikes gold.

Published Wed, Feb 6 2019 10:24 AM CST
|
Updated Tue, Nov 3 2020 11:49 AM CST
Red Dead Redemption 2 continues its juggernaut sales spree, and should make strong revenues over time with its online mode.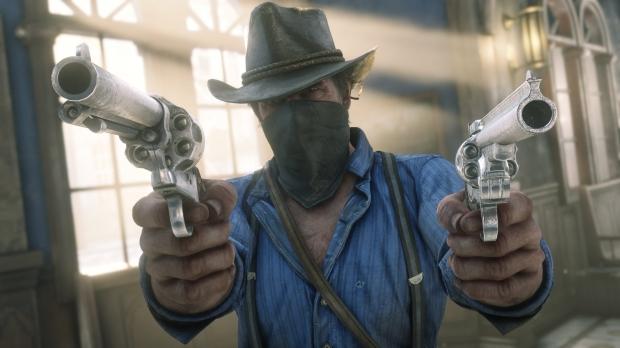 Rockstar's latest Red Dead Redemption 2 Western opus has sold-in (shipped) more than 23 million copies across the globe, Take-Two Interactive confirmed In its latest Fiscal Q3'19 earnings report. This feat is doubly impressive given RDR2 is only available on consoles and has yet to launch on PC (the publisher still won't confirm a port). The game, which is hailed as one of the most realistic and impressive releases of this generation, is the biggest weekend retail seller and made over $700 million in three days time.
"According to The NPD Group, based on combined physical and digital sales in the U.S., Red Dead Redemption 2 was the best-selling video game of 2018. To date, Red Dead Redemption 2 has sold-in more than 23 million units worldwide," Take-Two wrote in the earnings release.
Red Dead Redemption 2 joins Rockstar's bigger billion-dollar earner GTA V in its quest for money-making dominance. Red Dead Online is poised to compliment and mirror GTA Online in many ways, especially in long-term cashflow via microtransactions and expanded engagement. Take-Two didn't mention how much RDR2 has made so far from its online component, which rolled out in FYQ3'19 and opened monetization just weeks after.
As a result of the game's strong success and other metric growth, Take-Two has raised its total Fiscal Year 2019 guidance to $2.71 billion in net revenues and $2.94 billion in net sales.
Take-Two should enjoy a nice surge of sales once Red Dead Redemption 2 releases on PC, but there's no word on a possible next-gen console port.
Both the PlayStation 5 and Xbox Scarlett family of systems should be fully backward compatible with existing games. Instead of requiring separate game releases--something that publishers like Take-Two enjoy, as GTA V has been released multiple times--next-gen consoles will likely apply patched upgrades similar to how PS4 Pro and Xbox One X enhancements work on earlier current-gen games.
Related Tags