Super Smash Bros. Ultimate sells 12 million
'Super Smash Bros. Ultimate had the fastest start for any title on any Nintendo home console ever'

Published Sat, Feb 2 2019 5:25 PM CST
|
Updated Tue, Nov 3 2020 11:49 AM CST
Super Smash Bros. Ultimate is utterly annihilating sales charts and was a huge driven for console sales growth for the holiday quarter.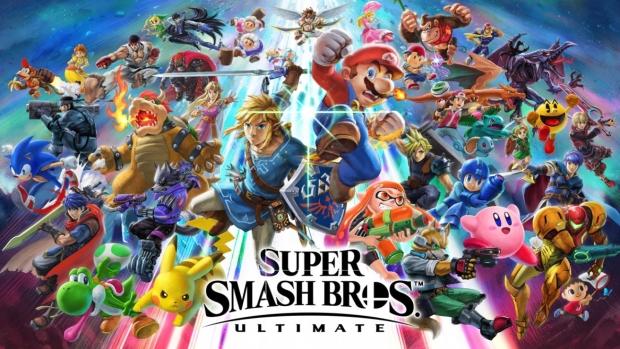 Nintendo's latest Super Smash Bros. brawler has sold 12.08 million copies worldwide in less than a month after release, the company reveals in its latest earnings report. The game, which has the biggest roster in series history, sold 8.92 million copies across overseas territories like Europe and North America, and 3.17 million in Japan. These huge numbers skyrocketed Nintendo Switch holiday sales to 9.41 million units, up a mighty 30% year-over-year, and jumped total software sales to over 163 million.
Nintendo President Shuntaro Furukawa says Super Smash Bros.' radical success outperformed company expectations. The fan-favorite fighter now holds a new sales record.
"Super Smash Bros. Ultimate, which was only just released in last December, has already joined this lineup after less than a month since its release by selling over 10 million units, an amount that other popular titles have taken years to grow into," Mr. Furukawa said, highlighting sales of big Switch games like Mario Kart 8 Deluxe (15 million) and Super Mario Odyssey (13.8 million).
"Super Smash Bros. Ultimate has achieved a sell-through of over 10 million units. The title has continued to show explosive growth after its release, with the fastest start for any title on any Nintendo home console ever."
Nintendo will support Super Smash Bros. Ultimate with new fighters over time, and possibly even new modes, all in an effort to engage the game's massive install base.
It'd also be interesting to see if SSBU helped spark Switch Online subscriptions because of its online play component.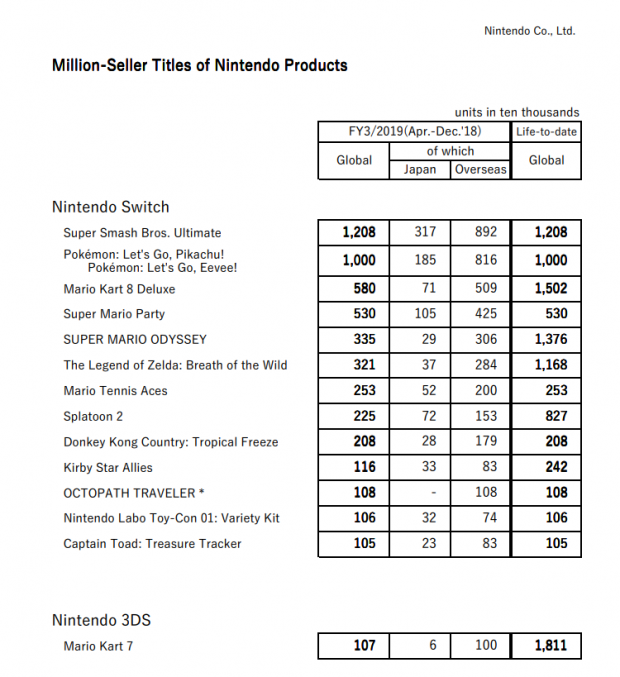 Related Tags