Intel lays ground work down for future domination with GPUs
Intel GPU boss Raja Koduri promises to bring the hurt to NVIDIA and AMD with discrete graphics domination.

Published Wed, Jan 30 2019 11:33 PM CST
|
Updated Tue, Nov 3 2020 11:49 AM CST
The official Twitter account for Intel Graphics has tweeted out an inspirational video that features ex-RTG boss Raja Koduri as Senior VP and chief architect at Intel, as well as interim CEO Bob Swan chiming in. The video itself is actually a recruitment piece, with Intel seeking people to join their 107,000 strong family of employees.
Raja starts off his part saying that Intel is starting off from zero in discrete graphics, but the Intel GPU team see this as an "opportunity for unleashing the discrete graphics from the constraints of integrated graphics". Raja is an engineer at heart and is a kid in a candy store at Intel, where he adds that Intel IP portfolio at transistor, firmware and software levels is "incredible". Koduri continued, comparing the IP portfolio like a "very complex LEGO structure", he continued "this is what the world's best engineers we have access to all of the right LEGO blocks with this company".
But it was the part where Raja said he wanted a future with photo-realistic immersive worlds, and the quick part of wanting to build games with "virtual worlds that are as large as this universe". That is a bold statement, and with Intel fully PC focused (none of this console funny business, semi-custom is cool and all but the world of high-end PC gaming and the future of high-end gaming needs the power to render and create worlds as big as Koduri wants to build).
Intel interim CEO Bob Swan added: "that's what Intel has been about for the last 50 years, and that's what we expect to do with discrete graphics going forward". Another bold statement that pretty much says: we've been kicking ass and dominating the CPU and other markets (datacenter, servers, etc) for 50 years and preparing to do the same to the GPU business in the very near future.
Bring it on, Raja, Bob, Chris, and the team at Intel.
The greatest PC hardware battle is breaking out in front of us, and we all have front row seats.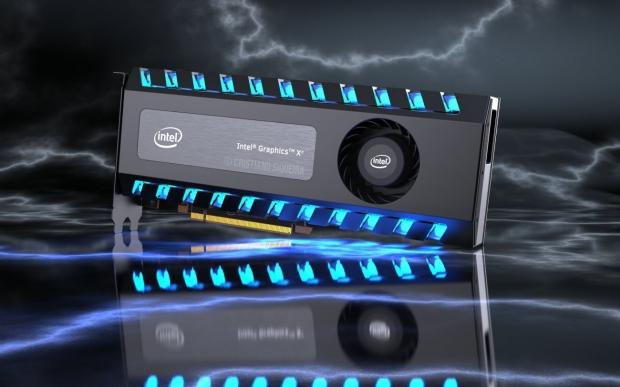 Related Tags