Intel is still over a year away from launching its discrete graphics card, promised in 2020, but between now and then we have a beautiful new render to take our minds off of the 'what ifs' about Intel Xe.
3D artist Cristiano Siqueira has teased us with other graphics card concept art, namely Radeon graphics cards, but now he has dipped his toes in the Intel Xe. Siqueira's concept art of the Intel Xe sees it taking design inspiration from the Intel Optane storage world, with a blower-style fan, LEDs, and a full cover backplate with slick Xe branding.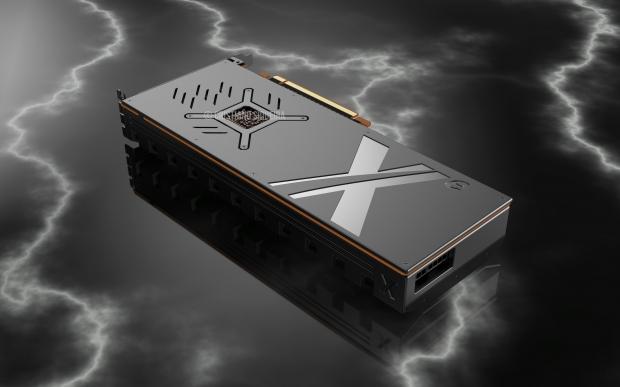 In this concept art, the Intel Xe graphics card dons an awesome black/silver look with blue LEDs that really do look great. I don't know why Intel wouldn't be taking this design into consideration when they begin the design process of Xe in 2020. The designs really are kick ass.