EA backpedals on lootboxes in Belgium
EA no longer defies Belgian government over lootboxes, removes FIFA Points from sale in region.
Published Jan 29, 2019 5:21 PM CST
|
Updated Tue, Nov 3 2020 11:49 AM CST
1 minute & 50 seconds read time
EA reverses its stance and complies with Belgian gambling laws, removing FIFA Points from its games in the region.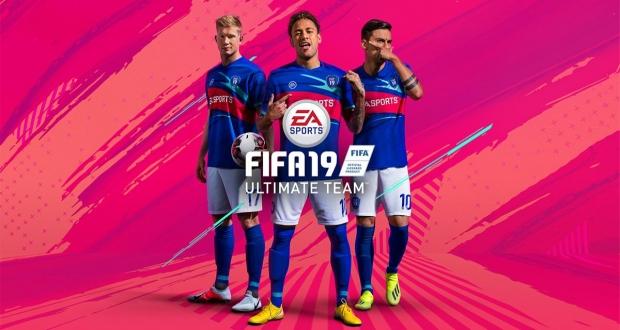 Today EA announced that FIFA Points, the premium currency bought with real money to unlock Ultimate Team packs, will no longer be sold in Belgium. The move concludes the surprising battle between the billion-dollar publisher and the Belgian government over lootbox legality. EA now joins other games-makers like Blizzard, Valve, and 2K Games who turned off lootbox monetization in key titles like Overwatch, and Counter-Strike, and NBA 2K.
"After further discussions with the Belgian authorities, we have decided to stop offering FIFA Points for sale in Belgium. This means that players in Belgium will not be able to purchase points to obtain FIFA Ultimate Team packs. We're working to make these changes effective in our FIFA console and PC games by January 31, 2019," EA wrote in a statement.
The move won't be retroactive and players who already bought points can still spend them, and content previously unlocked with FIFA Points will remain. Switching off monetization means gamers will have to grind in-game to unlock FIFA Ultimate Team packs instead of paying for the chance for better footballers.
EA was careful to say that it doesn't agree with the ruling, echoing statements from gaming associations like the ESA, the ESRB, and even New Zealand's government who say lootboxes aren't gambling.
"While we are taking this action, we do not agree with Belgian authorities' interpretation of the law, and we will continue to seek more clarity on the matter as we go forward. The impact of this change to FIFA Ultimate Team in Belgium is not material to our financial performance."
EA makes by far most of its yearly billion-dollar revenues from live services, of which FIFA Ultimate Team is the major breadwinner. If other territories, countries and regions make similar rulings it could severely hamper the company's earnings over time. We could see EA pivot with new monetization paths in the future to help mitigate any potential roadblocks.
Related Tags