Bethesda's online-only Fallout may be suffering, but it's not about to go free-to-play.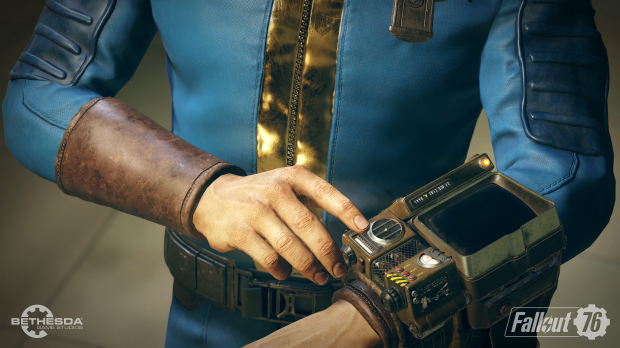 When live games fail to meet certain expectations, publishers and developers have to be able to react and adapt. This usually means morphing their games by adding more monetization features and/or going free-to-play to attract more gamers. We've seen big games like Elder Scrolls Online make big shifts, as well as Destiny, and now recent rumors said that Fallout 76 could make one of these big changes.
Rumor had it that Fallout 76 is going free-to-play, but Bethesda squashed this rumor. When asked by a fan if the premium live game would switch to a F2P model, Bethesda gave a curt: "There is no truth to this rumor."
This makes a lot of sense. Yes, Fallout 76 is failing in key ways as a live game, namely engagement and monetization structures, but keeping the game locked behind a paywall is the best course of action right now.
Fallout 76 absolutely isn't ready to go free-to-play yet. And it may not ever be ready.
The game simply has to be fixed up and optimized across all platforms before it becomes instantly accessible to everyone. Despite multiple updates and patches, Bethesda would be foolish to go F2P with the current experience as it'd open the floodgates to new players blasting in and overloading servers, giving way to tons of cheating, exploits, and other problems the studio isn't ready to handle.
This would negatively disrupt the current loyal playerbase and push them away to other games. Remember that exclusion and avoidance pretty much kills any live service game.
I'm sure Bethesda will continue shaping their experimental online-based Fallout game with tons of new content, updates, and patch fixes, but right now the game is still feels like a pre-release title that should still be in development. Hopefully that'll change with time and effort.