Decidueye was considered for Super Smash Bros. Ultimate
It has been confirmed that Decidueye was considered heavily for the Super Smash Bros. Ultimate roster.
Published Jan 21, 2019 5:06 PM CST
|
Updated Tue, Nov 3 2020 11:49 AM CST
1 minute & 6 seconds read time
If we remember back to the build up of "leaked" information for the Super Smash Bros. Ultimate roster before the game launched, we would remember several sources of information mentioning Decidueye. It turns out Decidueye was officially considered.
According to Source Gaming, Super Smash Bros. Director, Masahiro Sakurai revealed throughout an interview with Nintendo Dream that Decidueye made it to the final two spots of the games potential roster. Ultimately, Decideueye lost out to the fire-wrestling Pokemon Incineroar.
If we remember back to the slew of "leaked" information before the launch of Smash Bros. Ultimate we can remember the leaker Vergeben talking about Decidueye, but ended up confirming from his inside sources that Incineroar made the final cut. This claim was not taken seriously by the community as it was way back in September when Vergeben claimed this, it obviously turned out to be true. Vergeben must of had inside sources within Nintendo that had ears within Nintendo's internal discussion teams for what Pokemon character should be chosen.
Since the reveal of Persona 5's Joker, we learned that each of the DLC characters would essentially be a surprise for the community, this was ultimately due to the criteria that was set in place by Sakurai. Each of the characters have to be unique in some regard, they have to change up the game and more or less be exciting to reveal. Decidueye unfortunately doesn't fit into this criteria as a moderately sized part of the community definitely sought after his addition to Ultimate. In my opinion this would mean that he is not going to be included within the coming DLC pack.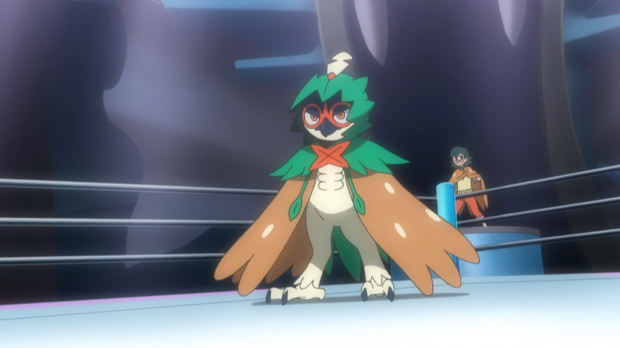 Related Tags