AMD promises more Radeon products in 2019, Navi coming soon
AMD CTO Mark Papermaster says there will be more announcements throughout 2019 regarding more Radeon graphics cards.

Published Thu, Jan 10 2019 10:09 PM CST
|
Updated Tue, Nov 3 2020 11:49 AM CST
CES 2019 - AMD is promising many more Radeon graphics cards to be released in the year, with CTO Mark Papermaster chatting with The Street about an entire new wave of Radeon cards coming in the year.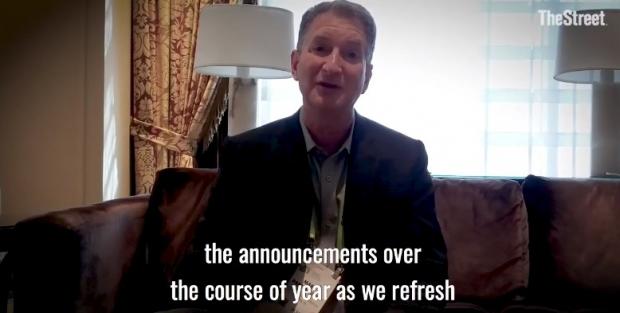 Papermaster confirmed AMD isn't shifting away from the mid-range market since its debut of the higher-end Radeon VII unveiled during CES 2019, with Papermaster saying: "We are really excited to start on the high-end with our 7nm Radeon VII and you will see the announcements over the course of the year as we refresh across our Radeon program".
I would expect to see Navi unveiled just before or during Computex 2019 and priced lower than Radeon VII (which costs $699). There is a huge gap between the newly-refreshed-refreshed-again Radeon RX 590 which is based on the 12nm node and third-time-refreshed Polaris 10 architecture. Radeon RX 590 costs $279 and there's nothing between that and the upcoming Radeon VII apart from Radeon RX Vega 56/64. Older cards that consume way too much power, and leave gamers buying GeForce RTX 2060 and GTX 1070/1070 Ti/1080 because they're far more power efficient.
We could see Navi released for $499 with RTX 2070 performance and crazy power efficiency, as anything less at this point (or more expensive) would be a huge flop. What do you expect us to see?
Related Tags