AMD Radeon VII: Vega on 7nm with 16GB HBM2 at 1TB/sec
AMD unveils its new Radeon VII graphics card, features second-gen Vega 20 GPU on 7nm with 16GB of HBM2 memory.

Published Wed, Jan 9 2019 7:23 PM CST
|
Updated Tue, Nov 3 2020 11:49 AM CST
CES 2019 - AMD has just announced its new Radeon VII graphics card at CES 2019, dropping the Vega brand it seems and going for VII. The new Radeon VII graphics card rocks a 7nm Vega GPU and 16GB of HBM2 memory with a huge 1TB/sec of memory bandwidth. This is the world's first 7nm graphics card to hit the market, beating NVIDIA with a major technical win - it's also the first gaming graphics card with HBM2 capable of 1TB/sec, absolutely insane.
AMD's new Radeon VII graphics card has 3840 stream processors, less than the 4096 stream processors on the Vega 10 GPU inside of the Radeon RX Vega 64. However, the new Radeon VII has 16GB of HBM2 which has a much larger 1TB/sec memory bandwidth, double the HBM2 bandwidth available on the Radeon RX Vega 64 graphics card.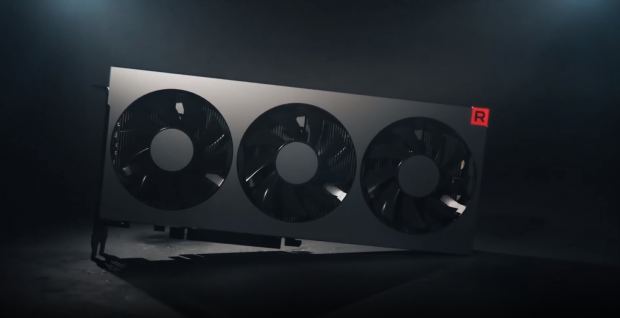 The new Radeon VII has 25% more performance at the same levels as the RX Vega 64, with dual 8-pin PCIe power connectors and a much-improved triple-fan cooler that should keep the GPU clocks up at close to 1.8GHz. The average boost CPU clock on the original Radeon RX Vega 64 was 1546MHz so the boost to 1800MHz on Radeon VII is pretty significant. The new HBM2 memory is on a larger 4096-bit memory bus and faster 2Gbps HBM2 (compared to 1.89Gbps on the HBM2 on Vega 10) - oh, and double the amount at 16GB that provides the huge 1TB/sec.
AMD's new Vega 20 comes on the 7nm process with its 3840 stream processors capable of 13.8 TFLOPs of single precision compute performance compared to Vega 10 on 14nm and its 12.7 TFLOPs of compute performance.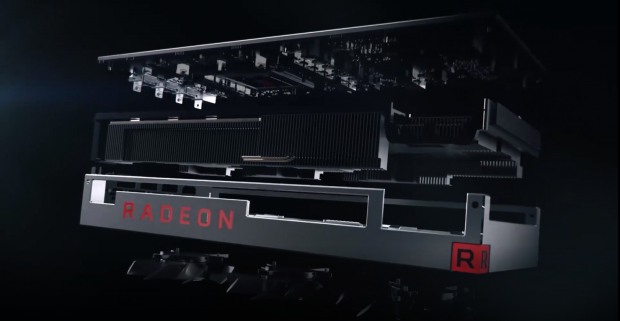 Much more engineering seems to have gone into the improved cooler, something I'm really keen to try out.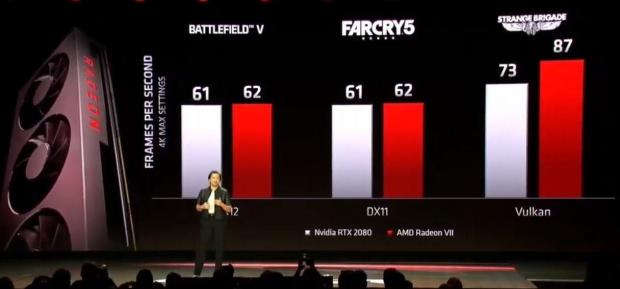 AMD has compared the new Radeon VII graphics card against NVIDIA's new GeForce RTX 2080, promising more performance in games like Battlefield V and Far Cry 5 when running at 4K max settings.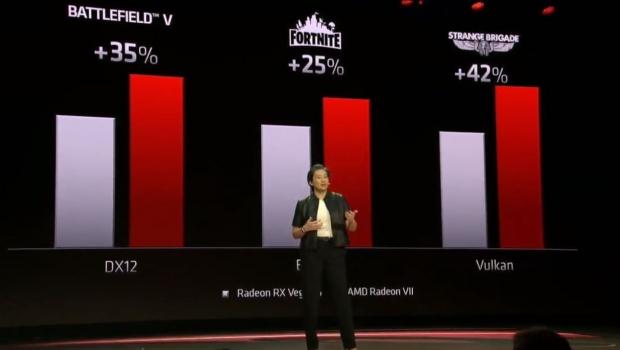 When compared against the Radeon RX Vega 64 the new Radeon VII with its 7nm GPU and faster HBM2 memory is 35% faster in Battlefield V and 25% faster in Fortnite. Because, everyone playing Fortnite runs out and buys a Radeon RX Vega 64. Not.
AMD will be launching its new Radeon VII on February 7 for $699, we will have an extensive review for you then.
Related Tags