Spotify rope personalized ads to 'Discover Weekly playlist'
Spotify will now be making sponsorship positions available within the Disovery Weekly playlist.

Published Tue, Jan 8 2019 3:30 AM CST
|
Updated Tue, Nov 3 2020 11:49 AM CST
Spotify has decided that they will implement specific advertising to peoples 'Discover Weekly' playlists. This advertising is aimed for sponsors to display their advising to the correct audience.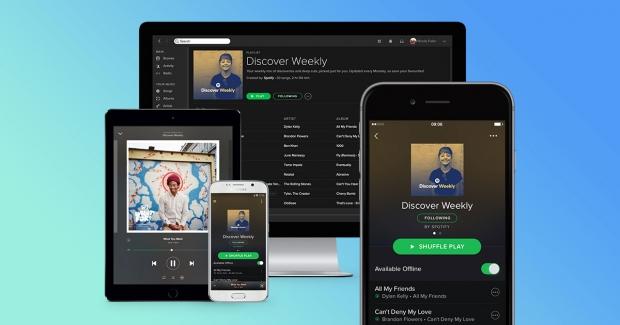 One of the biggest music streaming giants is no doubt the behemoth Spotify, and one of the greatest aspects of Spotify is the option to be able to discover music curated for you generated by Spotify's algorithm. This algorithm is called 'Discovery Weekly' and Spotify have decided that they would like to market that. The first sponsor of Discover Weekly will be Microsoft and Global Media representative, Erin Bevington said "Our work in AI is a central part of that mission to unlock human ingenuity. Our partnership with a technology innovator like Spotify offered a way for us to effectively share that message within a personalized entertainment experience powered by AI."
It should be noted that paid Spotify members will not have to worry about this new coming advertising, as paid members don't receive ads on Spotify anyway. With there being 87 million paid Spotify members out of the 200 million users, there is still a substantial amount of people that will have to deal with this specifically targeted advertising. Especially considering that in a memo regarding this announcement, users who decide to enjoy their Discover Weekly playlist stream more than double the content those who don't.
Spotify's Danielle Lee, Global Head of Partner Solutions has spoken out about the sale of peoples personalization, "Personalization has quickly gone from a nice-to-have to an expected consumer experience that delights audiences and marketers are craving opportunities to be part of it. Our new Discover Weekly ad experience positions advertisers for success and ensures that our fans are hearing messages that embody the ethos of discovery."
Related Tags