BioWare shows off 15 more minutes of Anthem gameplay footage
Anthem receives 15 minutes of 'Lost Arcanist' gameplay footage, and boy does it look BORING.

Published Sat, Jan 5 2019 10:21 PM CST
|
Updated Tue, Nov 3 2020 11:49 AM CST
BioWare's next game isn't too far away with Anthem set for release on the Xbox One, PS4 and PC on February 22 - but now IGN is ramping up the hype with 15 minutes from the game.
The new Anthem gameplay footage opens with a new mission from the start of the game where you'll need to track down and rescue an Arcanist called Mathias. The world and the mission itself is open-ended, and while the environment looks good the motion blur and lower quality graphics aren't great. This is an alpha build however, so things should hopefully improve in the coming weeks.
I don't know if it's just me, but holy crap does Anthem look boring. This isn't the type of pre-release hype video the game needs during CES 2019 and all of its hoopla, with Origin/EA Access members open to try the game out with a demo on January 25, I can see this being tested and sales being low and then EA discounting the game a few weeks after release and then BioWare staff jumping ship.
Maybe I'm just a cynic.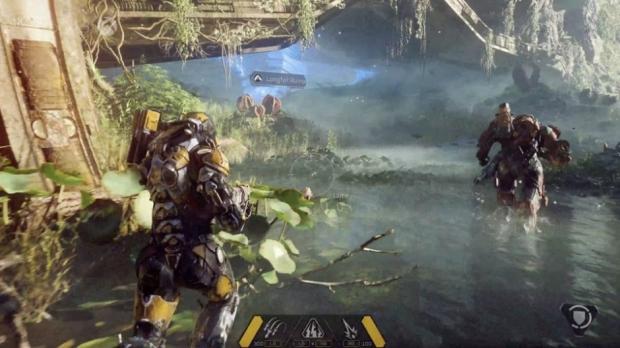 Related Tags