Like the rest of the tech world, HTC is gearing up for CES 2019 and will likely show off new VR hardware at the event.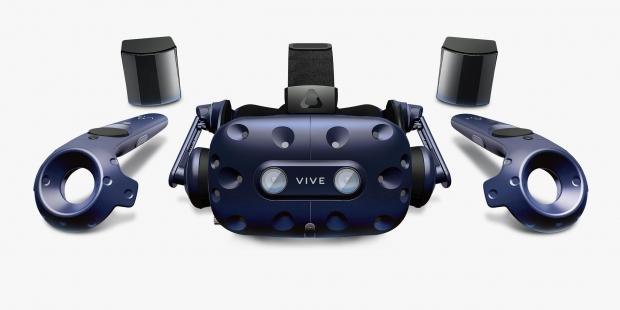 HTC's Vive platform has expanded a lot over the years with the Vive Pro, a new $799 VR headset with expanded 1440x1600 resolution and tweaks, and the mobile SoC-powered standalone Vive Focus with built-in 6DoF tracking. The company also rolled out a new wireless adapter that alleviates one of VR's most cumbersome problems.
So what's next for Vive? Outside of a new higher-end headset that's probably wireless and mirrors the Vive Pro's enhancements, we should expect other peripherals like new wands (or maybe even knuckle-style controllers) with more haptic feedback. And the Vive might go to the cloud at some point, possibly with game streaming.
The HTC Vive Twitter account, which teased some "new gear" to unbox at CES 2019, blurred out one of the boxes containing its new tech. But a closer look reveals what could be Vive Cloud. We're betting this has something to do with streaming and that Valve as well as HTC could be making its Viveport platform a kind of on-demand platform that streams VR games.
CES 2019 will be exciting time for tecchies and gamers everywhere, and we can't wait to see what HTC puts out next. We probably shouldn't expect any major Half-Life 3 VR announcements, nor a big reveal for a hefty new headset--this new gear should fill out the current Vive Pro and older mainline Vive headset lifecycles and not kickstart a new one.
CES 2019 begins next Tuesday, January 8, 2019 and we'll be sure to keep you updated with all the latest news.