CES 2018 - HTC announced their higher-res Vive Pro headset at CES this year, but also announced their own wireless adapter for the current-gen Vive, making the wired VR experience wireless.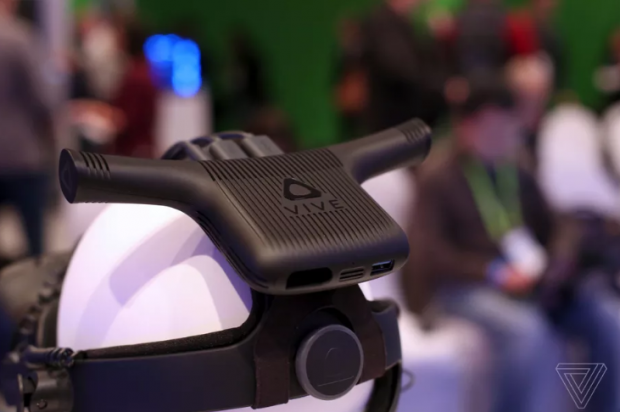 HTC's own adapter is powered by Intel's WiGig technology, which lives on a huge 60Hz band, which aims for the lowest latency and interference right now. HTC won't be releasing this new wireless VR adapter for the Vive until the summer, and they haven't shared a price on it just yet either.
We don't know about battery life with the wireless adapter, but anything over an hour or two would be impressive. TPCast has their own wireless Vive adapter and sell it for $299 without around two hours of battery life, just for comparison.