Fallout 76 buyers get free classic Fallout games on PC
Bethesda gives all Fallout 76 players some radical gifts for the holidays.

Published Sat, Dec 22 2018 8:08 PM CST
|
Updated Tue, Nov 3 2020 11:49 AM CST
Bethesda is giving the original Fallout PC games to everyone who played their online-only atomic bomb.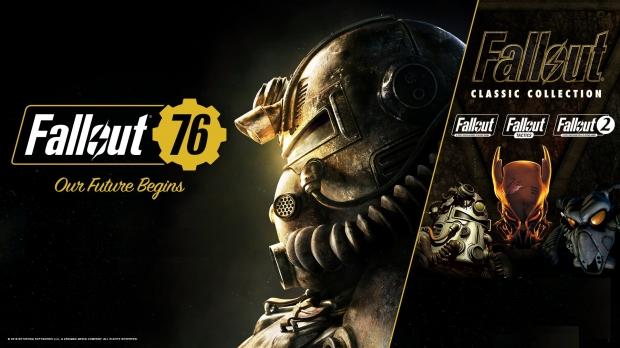 Fallout 76 might be a badly-optimized mess, but Bethesda wants to mop up its nuclear waste with some holiday cheer. That's why it's giving out the original Fallout cRPGs--Fallout, Fallout 2, and Fallout Tactics: Brotherhood of Steel--for free to anyone who's played Fallout 76 this year. Anyone who refunded the game will apparently get the gift too, as any players who logged into the game in 2018 will get codes (even PS4 and Xbox One players).
This isn't the first time classic Fallout games were attached to '76. Bethesda gave out these same games to anyone who pre-ordered the game before a certain period. These legacy games are only available on Steam and Gog.com and are coincidentally on sale for $2.50 a piece, so they won't be locked to the Bethesda.net framework.
You'll have to wait a bit to get your free access though. The "entitlements" to the original Fallout games will go live in January.
Current Fallout players beware: these old-school cRPGs are a different radioactive beast than what you're used to. They're not player friendly and can be quire frustrating, but they have a unique character and soul that's simply not present in Fallout 76.
If you don't want to wait you can pick up the full original Fallout trilogy on Steam for $7.50.
Related Tags