Disney Pixar release short film 'Bao' - A Mother & Son story
Explore the ups and down of a mother and son relationship in the newly released Disney Pixar short film 'Bao'

Published Wed, Dec 19 2018 5:00 AM CST
|
Updated Tue, Nov 3 2020 11:49 AM CST
Disney Pixar has surprised us with a newly released short film revolving around the ups and down of a mother and son relationship.
The above short film is titled "Bao" and is directed by Domee Shi. From the video we get visual representations of the hardships of being a mother and watching her son grow up. Bao, which is the mother in this story, gets another shot at motherhood when magically one of her dumplings becomes alive. Instantly emotionally attached, Bao watches the little dumpling quickly grow up while at the same time protecting it as best she can from the threats of the outside world.
Eventually, Bao is forced to face the realization that her little dumpling cannot be little forever, and just like any mother and son relationship the mother must realize that the son has to grow up and live his own life. A tragic turn of events happens when Bao is confronted by the moment of "letting go" of her dumpling and decides to eat him instead, throwing her into pit of regret and remorse. Bao is then greeted by her human son who seems to be regretful of the way he previously treated his mother (the dumpling is a complete metaphor to the human son), he then makes an effort to mend the relationship between the two.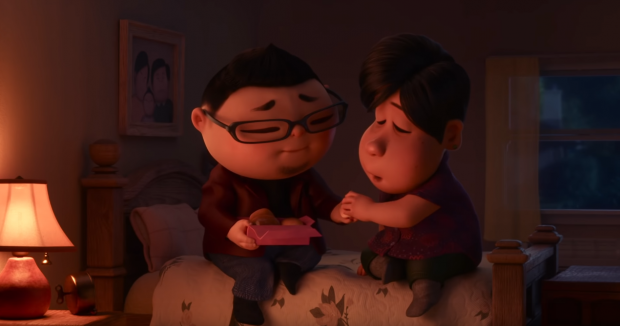 Related Tags