Analyst: Switch to sell 25 million units this fiscal year
Nintendo's Switch handheld-console hybrid will overshoot the company's estimates, an analyst predicts.

Published Sun, Aug 19 2018 7:04 PM CDT
|
Updated Tue, Nov 3 2020 11:51 AM CST
Nintendo will exceed its original Switch shipment forecast for FY2018 by 25%, a key industry analyst predicts.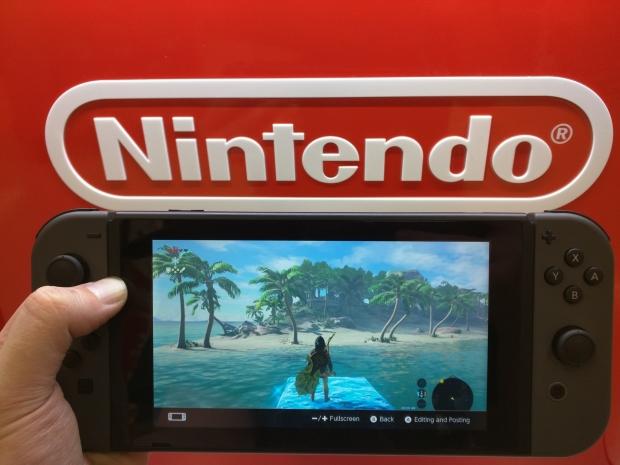 According to Ace Securities analyst Hideki Yasuda, Nintendo should overshoot its original Switch console sell-in targets for the current fiscal year by 5 million units. In its first quarter earnings the Japanese games-maker forecasts 20 million Switch sales through the fiscal year ending March 31, 2019, whereas Yasuda expects the company to actually move 25 million units worldwide. While Nintendo typically makes conservative hardware sales estimates, analysts note the console's strong demand across the globe--much of which is fueled by an ever-building software slate.
This sales goal will be quite challenging, current Nintendo President Tatsumi Kimishima said in the filings. The console-handheld hybrid's games offering will shift units, Mr. Kimishima notes, primarily in the holiday season.
"Our sales targets for Nintendo Switch hardware and software during this fiscal year will not be an easy challenge to meet, but we are putting all of our efforts into doing just that. If you look at our software lineup for the fiscal year that we showed at E3, you can see a relative trend that the titles that resonate most with consumers are concentrated toward the latter half," he said in the filings.
"That is why I think the way Nintendo Switch hardware sells during this fiscal year will be slightly different from in the last."
Nintendo should also beat its software sales target by 40%, or 40 million units, the Ace Securities analyst predicts based on current market and industry data. The company currently expects to sell 100 million units of software globally.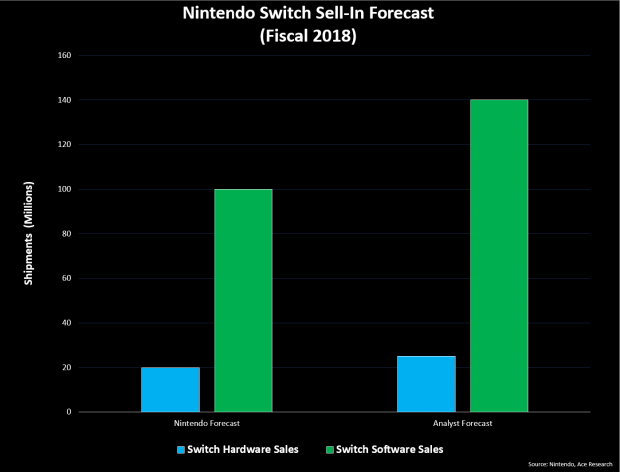 If the video games company meets analyst projections it will have sold-in a total of 42.79 million Switch consoles globally by the fiscal year's end, up 13% from the 37.79 million from Nintendo's forecast.
The Switch has currently sold 19.67 million hardware units to date and 86.93 million copies of software, meaning it must sell 18.12 million more Switch consoles this fiscal year to hit its goal.
Nintendo announced it had sold-in 1.88 million Switches in Fiscal Year Q1'18, alongside 17.96 million software.
Related Tags