Holiday sales make bulk of Nintendo's yearly earnings
'The holidays are critically important for us.'

Published Mon, Nov 26 2018 6:29 PM CST
|
Updated Tue, Nov 3 2020 11:50 AM CST
Like most games publishers and console-makers, Nintendo of America makes the lion's share of its revenues during the holiday season.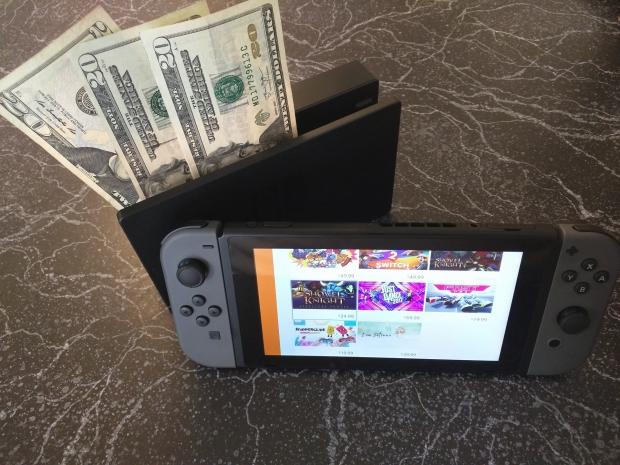 Holidays are immensely important for any consumer business sector, especially an entertainment one like video games. During this holiday rush we see console sales ignite alongside digital and retail game purchases, and Nintendo's North American branch relies heavily on this period.
"The holiday selling season--October, November and December--is critically important to our company," Nintendo of America President Reggie Fils-Aime told Yahoo Finance.
Fils-Aime went on to illustrate the importance of the season with some impressive figures: more than half of Nintendo of America's revenues come from the holiday blitz. "We typically do, in the Americas, about 60% of our revenue during that time frame. The reason that it's so significant is first, our products make great gifts," he said, bringing to mind recent Black Friday Switch bundles. "Whether you're talking about Nintendo Switch, whether you're talking about Nintendo 2DS, we really do well with that gift- giving occasion."
We can further illustrate the importance of the holidays with findings of our own.
The Switch handheld-console hybrid has sold more than 22 million consoles worldwide, but Nintendo is still quite short of its lofty fiscal year sales target. Nintendo hopes to sell 20 million consoles this fiscal year alone, and as of September 30, it must sell 14.9 million more Switch consoles to hit that goal.
That's a lot of consoles. But Nintendo has a not-so-secret weapon: holiday bundles and a new Pokemon duo, which has already sold more than 3 million units worldwide in its first week.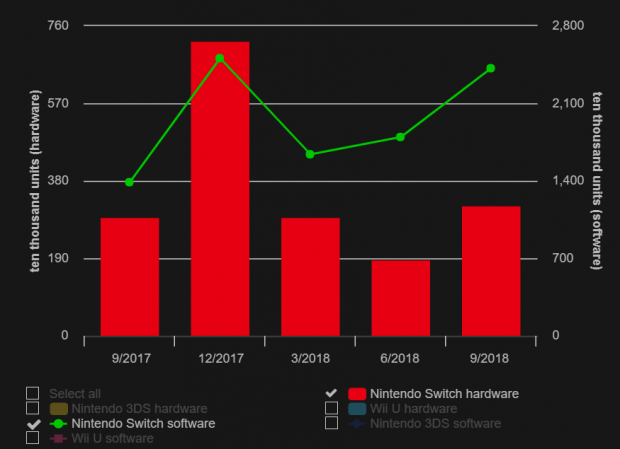 Historically, Nintendo managed to move around 7 million+ Switch consoles during the FY2017 holiday season. If it manages to hit, say, 8-9 million during the current FY2018 period, it will still need to push 5-6 million more units during its fourth quarter. This could be difficult as the holiday rush winds down and consumers begin a new year.
Some analysts are quite bullish and think Nintendo could sell as many as 25 million Switch units this fiscal year.
I'm extremely curious to see how many Switch consoles Nintendo will sell (and has already sold), but we won't find out until the company releases its FYQ3'18 earnings later in the year.
Related Tags