2019 will be the year of 5G taking over, with Qualcomm set to be the leader in 5G communications technology with its first Snapdragon X50 modem, something that will be going inside of the recently announced 5G hotspot by Sprint and HTC.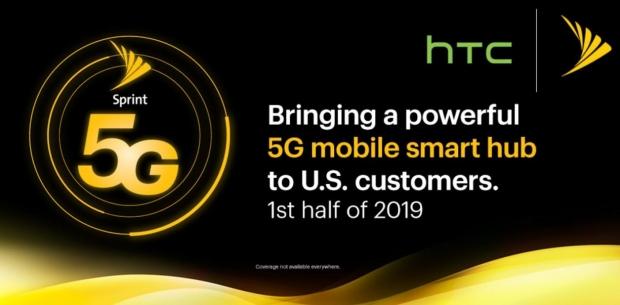 The two companies aren't saying much about the upcoming 5G hotspot other than it will be providing 1Gbps-class data speeds as well as normal 4G LTE connectivity, to multiple smartphones and other wireless-capable devices in (or out of) the house. Sprint is making the move with the 5G hotspot so that you can have super-fast speed to your devices through Wi-Fi before 5G is built into more and more phones in 2019 and beyond.
Sprint will have its 5G network up and running in multiple US cities in the first half of 2019, with just 9 cities confirmed so far. Atlanta, Chicago, Dallas, Houston, Kansas City, Los Angeles, New York City, Phoenix and Washington, D.C. are all confirmed so far. Sprint Chief Technology Officer Dr. John Saw said: "We're excited to continue building our 5G device portfolio and announce another way our customers can be among the first to experience Sprint 5G next year. This innovative product will allow customers on the go, at work or at home to enjoy Sprint 5G on multiple devices with incredibly fast connectivity for content sharing, mobile gaming, entertainment and so much more".