Intel Optane SSD 905P M.2 shipping but it needs a heat sink
Intel Optane SSD 905P M.2 shipping but it needs a heat sink.
Published Mon, Nov 26 2018 2:45 PM CST
|
Updated Tue, Nov 3 2020 11:50 AM CST
Newegg started shipping Intel's Optane SSD 905P in the M.2 form factor today but we had a few questions about some information on the product page. We reached out to Intel for answers and learned a bit more about the new 380GB M.2 SSD that features a 22110 form factor and gut busting random performance.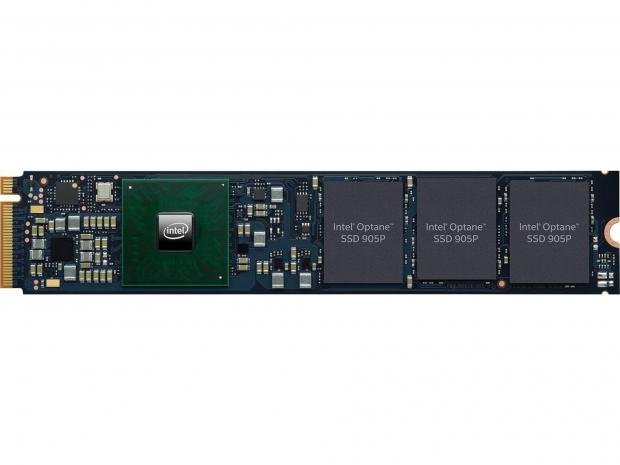 The Newegg listing states "Additional thermal solution required" near the top of the page but doesn't give us any recommendations or details beyond that statement. We've seen images of the 905P M.2 covered with an EK passive cooler but most images provided by Intel show just the bare drive. The 905P M.2 drives on display at Computex this last June were also free of a heat sink so most motherboard manufactures with them on display used a custom add-in card like the ASUS Hyper M.2.
We reached out to Intel for answers. This is what we learned in two statements about the vague wording on the Newegg listing.
"Intel is working with EK to ensure a thermal solution is available "free of charge" for customers who purchase the M.2 905P. The trick here is we have to ensure retailers have it in stock so it can be packaged/bundled with the M.2 the point of sale."
Our representative went on to say:
"Also, of the hundreds of motherboards that will support the 22 X 110 M.2 905P, there is a subset of boards that will ship with their own thermal solution intended for the SSD. This thermal solution will be included in the motherboard box for those who wish to use it."
It's not clear if Newegg plans to ship the 905P M.2 with the 110mm long EK cooler to early adapters. The company carries the 80mm EK SSD cooler but we couldn't find a 110mm version on the site. We are waiting on Newegg to comment and will report back when we get an answer.
Related Tags