Super Smash Bros. UItimate: Sakurai's Piranha Plant decision
So why do we have Piranha Plant? Or is a better question 'why not?'

Published Nov 23, 2018 1:00 AM CST
|
Updated Tue, Nov 3 2020 11:50 AM CST
After the reveal of Piranha Plant in the latest Super Smash Bros dedicated Direct, many fans of the series were disappointed with the development choice Smash Director Masahiro Sakurai made, here is why Sakurai chose Piranha Plant.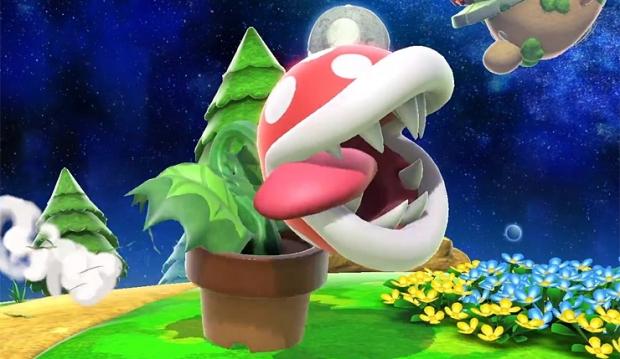 If you have been following the Smash Bros. series and have been reading up on what Sakurai is like when developing these games you probably already know that he loves to keep his fan base guessing. Sakurai drops hints for coming characters, never confirming their inclusion or even acknowledging the developing conspiracies surrounding a supposed hint. In other words he loves to mess with the Smash fan base and throw us off at any chance he can get, the Piranha Plant reveal was one of those chances.
As I reported yesterday, Sakurai sat down with Gameinformer to discuss development details of Super Smash Bros. Ultimate and throughout that interview the question was raised about why he choose to include Piranha Plant in the games final roster. Despite "too much focus on the surprise element when we introduce a new fighter" as "The surprise element quickly fades once the announcement has been made." The choice of including Piranha Plant was made due to Sakurai believing "it's important to have a good balance as a game. In the past titles in the series, Mr. Game & Watch, R.O.B. and Duck Hunt Dog were some of the examples we offered outside of people's typical expectations."
Sakurai is talking about keeping the game fresh with new and unorthodox fighters, instead of just having the typical swordsman or caster etc. He explains further, "However, if we don't have these types of fighters, and we only had typical "hero/heroine" type fighters in the lineup, there's not much difference. It's probably not very interesting. Correct?" Sakurai also says that "unlike some main characters from some (not widely known) franchises, Piranha Plant is a character everyone knows well. And, I want to make sure to remind everyone that it is a limited-time offer fighter everyone can get for free as an early-purchase bonus."
Related Tags