New No Man's Sky Visions updated leaked
Hello Games expands No Man's Sky even further with the new colorful Visions update.

Published Tue, Nov 20 2018 3:59 PM CST
|
Updated Tue, Nov 3 2020 11:50 AM CST
Visions, No Man's Sky's latest update, will add a bevy of new visual and mechanical features to breathe more life into Hello Games' space sim.
Although Hello Games just released No Man's Sky's big new underwater Abyss update, the studio already has more content ready to roll out. An unlisted video confirms a new update called Visions, which injects lots of diversity and color into the procedurally-generated cosmos.
While Visions seems mostly focused on visuals and environments, it does add some nifty features and mechanics. Gamers will be able to unearth fossils from strange creatures and sell them for big payouts, rare materials can now be found during crazy weather conditions. New "bizarre and otherworldly life forms" can be found throughout the hugely expanded biomes that are "more vibrant, varied and colorful." You can even craft and launch fireworks for impromptu light shows.
Oh, and there's awesome motorcycle craft in Visions as well.
Hello Games has yet to formally confirm or announce Visions, but the video is up and we've gleaned the following new additions from the footage:
"Discover a more varied, more diverse universe in the Visions update. Introducing new environmental biomes, new planet types, more colourful worlds, new fauna and flora, archaeology, salvaging, and much more..."
Update 1.75 - Visions
New anomalous flora

New fauna

Greater palette variety

Collectible exploration trophies

Procedurally-generated crash sites

Improved UI feedback

Salvageable scrap

5x planetary biomes

Corrupted sentinel drones

Rare alien skeletons can be sold for money

New emotes

Global community missions

Rainbows

Increased anomalous planets

Storm-activated crystals

Launchable fireworks

New base parts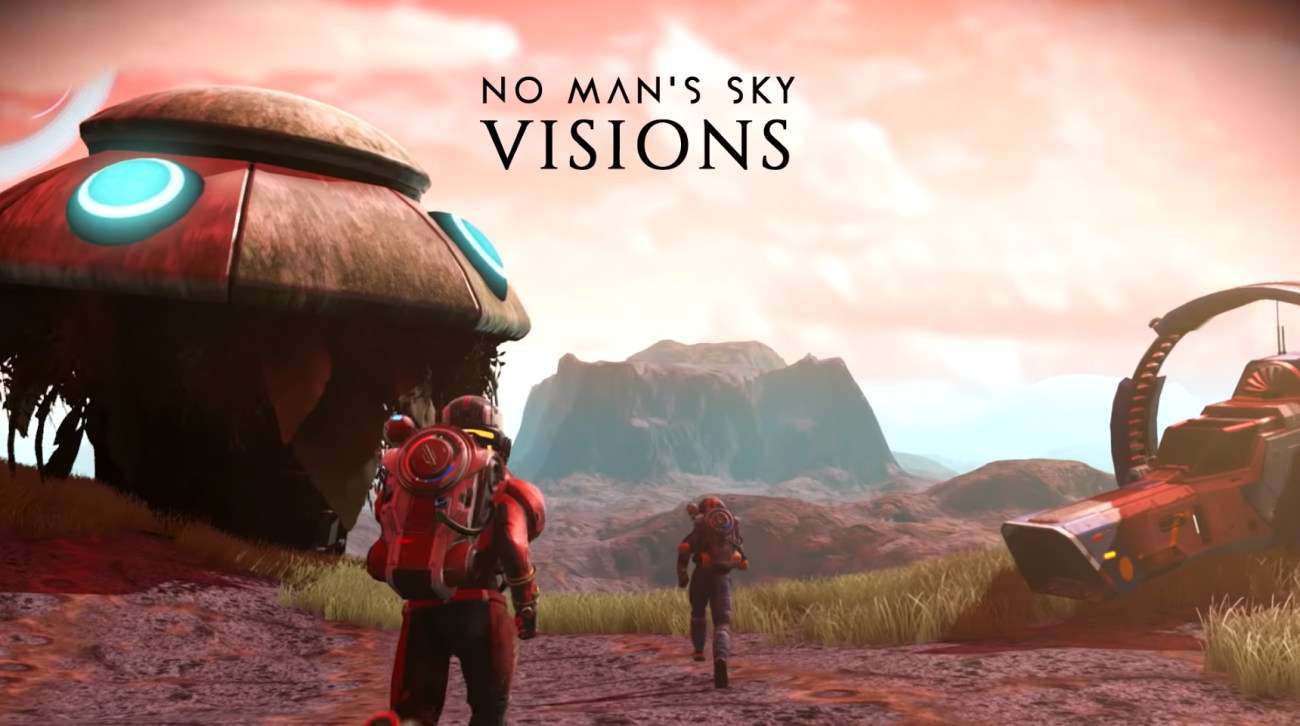 Related Tags