Snoop Dogg receives first copy of Spyro Reignited via drone
Activision has delivered the first copy of the Spyro Reignited Trilogy to Snoop Dogg by flying a drone across country.

Published Nov 13, 2018 5:00 AM CST
|
Updated Tue, Nov 3 2020 11:50 AM CST
Activision has done one of the best viral marketing schemes I have seen for a game in a long time. The company has decided to fly a Spyro themed dragon across country to deliver the first copy of the Spyro Reignited Trilogy to Snoop Dogg.
The journey for Spyro lasted 2 weeks and begun in New York City and ended up in Snoop Dogg's crib in California. The trip has been posted in bits and pieces all over the Spyro The Dragon Twitter account from the perspective of Spyro himself. Once Spyro arrived the rapper was greeted by the flying Spyro Drone that can also breathe fire and came baring the "first copy of the new game."
After receiving the very first copy of the Spyro Reignited Trilogy, Snoop Dogg repays the dragon by placing a massive gold chain around his neck and proceeds to call Spyro his "nephew" before exiting the scene "to go play this game." If you want to watch Spyro's journey across country, check out the official Twitter page for Spyro here and scroll down to begin the journey with him. The Spyro Reignited Trilogy will be released onto the Xbox One, PS4 and PC on November 13th.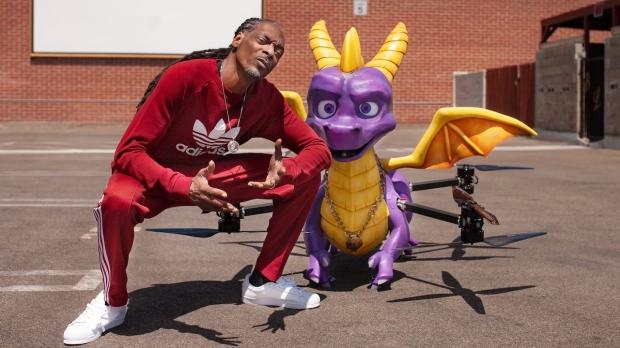 Related Tags