Side-by-side graphics comparison of Warcraft III/Reforged
A side-by-side graphics comparison has been made for Warcraft III and Warcraft III: Reforged, showcasing massive graphical improvements.

Published Thu, Nov 8 2018 5:00 AM CST
|
Updated Tue, Nov 3 2020 11:50 AM CST
Blizzard announced at this years BlizzCon that they would be doing a overhaul of the classic RTS Warcraft III. The developers showcased a gameplay trailer but how much better is the 'reforged' edition compared to the original?
Firstly, the side-by-side graphical comparisons originate from the YouTube Channel Candyland, the above video is the opening cinematic trailer that was revealed to fans. We can see from the trailer that Blizzard have made increases in graphical quality across the board, but what really does shine in this comparison is how good the 2002 trailer looked for its time. It may seem a little rough around the edges now, but for 2002 we can see that it certainly holds merit for its time.
In the entirety of this post you will find the gameplay side-by-side comparison. From the gameplay video we can see massive graphical increases for Janna, Arthas, Uther, buildings, animations, overall unit quality, UI, terrain & more. Blizzard have said that they are concentrating on the release of Warcraft III: Reforged over the possible development of Warcraft IV, more on that here. If you are interested in the minimum PC requirements to run Warcraft III: Reforged, check out my breakdown on that here.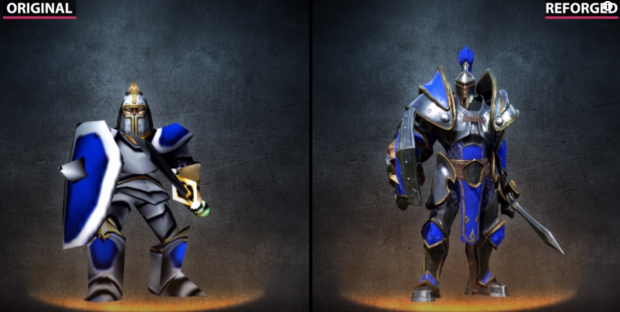 Related Tags