Switch Online low-cost annual plan worked like a charm
Switch Online is popular with Switch owners, and its low-cost annual plan saw big adoption after launch.

Published Wed, Oct 31 2018 3:36 PM CDT
|
Updated Tue, Nov 3 2020 11:50 AM CST
Nintendo's new Switch Online subscription plan was a popular choice among consumers, the company says, likely due to its lower cost value proposition.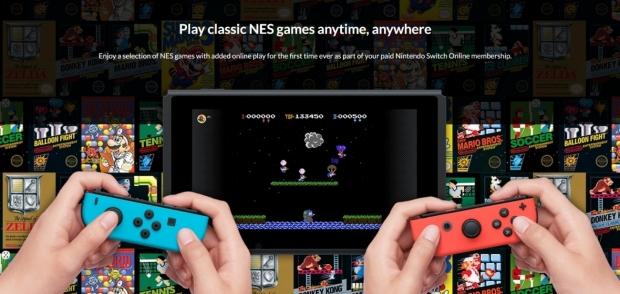 At $20 a year, the Switch Online service is quite cheaper than the $60 online services from competitors Sony and Microsoft. This price point, along with the free range of NES classic games and added online play, is a primary driver for adoption across the Switch's 22 million-strong install base. Nintendo confirms that most Switch Online subscribers bought into the $20 annual plan versus the piecemeal month-to-month or 3-month options.
"Nintendo Switch Online, the paid service that expands the online functionality of Nintendo Switch, became available in September 2018. The launch went according to expectations, except that consumers who have purchased a subscription to this point opted for a 12-month Family or Individual Membership consist of more than half of total subscribers, which is more than anticipated," Nintendo President Shuntaro Furukawa said in the company's recent fiscal earnings report.
Nintendo didn't give exact subscriber figures nor did it divulge how much revenue generated from the service in Fiscal Q2'18.
The service is poised to be a pivotal foundation for Nintendo's online-based engagement strategy, which sees a host of new online modes, digital DLC, and timed content events rolling out across key games like Super Smash Bros. Ultimate and Splatoon 2. It will also serve the sound wheelhouse for big-name third-party online games that release on the platform.
In other news, the Nintendo Switch is now up to 22.86 million sales worldwide, with 3.19 million units sold in the quarter ending September 30 (Q2'18).
Nintendo still has a long way to go to meet its lofty 20 million sales mark and has to move 14.91 million consoles by the end of March 2019 to reach the goal.
Related Tags