Diablo: Reign of Terror may be name of new Diablo project(s)
New Blizzard Store merch may hint at new Diablo game.

Published Fri, Oct 12 2018 2:20 PM CDT
|
Updated Tue, Nov 3 2020 11:50 AM CST
Blizzard should unveil a bunch of new Diablo announcements at Blizzcon 2018, and there's a slim chance one of them is called Reign of Terror.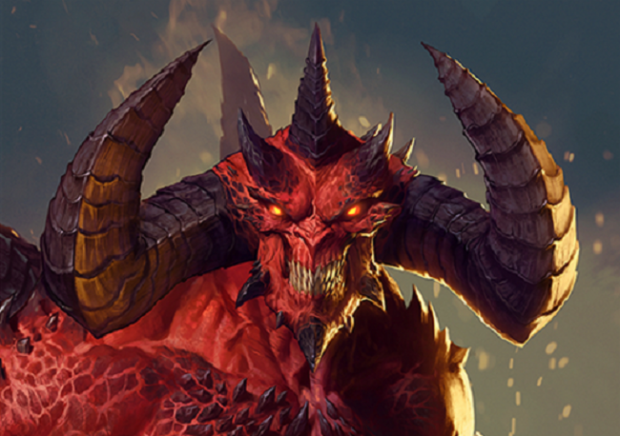 New merchandise spotted on the Blizzard Store could hint at a new Diablo game. Two pieces of the merch--a poster and a shirt--are called Diablo: Reign of Terror and show some snazzy new, non-Diablo III artwork of the Lord of Terror. Remember the last game had Diablo join with the Prime and Great Evils to become a monstrous conjoined demon. This art shows him all alone, hinting at new developments.
But at the same time this could simply be generic merch and nothing more. Reign of Terror could just be the general name for the art itself rather than a new game, and honestly I think this is more likely. Blizzard is known for teases--its Twitter advert shows four Diablo shotglasses which hint at Diablo IV--so it could go either way.
Also remember there's reports of a Diablo Netflix TV series. The merch could be referring to this series and not Diablo IV, and the art does look like it fits with an animated show.
A new Diablo game has been in the works for quite some time, and we're pretty sure it's Diablo IV rather than a spin-off. It's been six long years since the last mainline Diablo release and Blizzard has been carefully crafting the franchise into a service game that keeps on giving. The company also said it's working on multiple Diablo projects, and the franchise commands two main panels during next month's Blizzcon.
Something big is coming and Diablo will walk the Earth again.
Blizzcon 2018 starts on November 2 and we'll be sure to update you when these exciting new projects are unveiled.
Related Tags