Knights of the Old Republic fan remake killed by Lucasfilm
Apeiron has been shut down by a cease and desist from Lucasfilm.

Published Fri, Oct 12 2018 11:13 AM CDT
|
Updated Tue, Nov 3 2020 11:50 AM CST
After years of hard work the Unreal Engine 4 remake of KOTOR is now dead.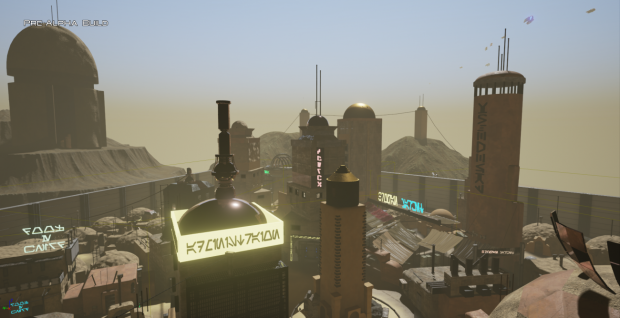 Poem Studios had an ambitious dream of rebuilding BioWare's beloved RPG Knights of the Old Republic in Unreal Engine 4. The project was called Apeiron, and it was described as a "remake and remastering of the original game with added content, new world's, missions, HUD, inventory, items, and companions.". But that dream has predictably been squashed by Lucasfilm.
Lucasfilm sent a cease and desist letter to the devs prompting them to stop the project, destroy all code, and remove any KOTOR images from its website and social media platforms. "It's with a great sadness that I'm posting today; I recently received a letter from Lucasfilm instructing Poem to end production on Apeiron. After a few days, I've exhausted my options to keep it afloat; we knew this day was a possibility. I'm sorry and may the force be with you," the devs wrote on Twitter.
Given how good the project looked back in 2016, we can only imagine how much work went into the remaster to date. Of course this was always a risk and everyone involved knew it...but it's still unfortunate.
In this age where Star Wars games have considerably fallen on low times we could definitely use more RPGs like KOTOR again. Maybe Respawn's new Star Wars game Jedi: Fallen Order will help fill this void?
Related Tags