Red Dead Redemption 2 chronicles the fall of outlaws
Outlaws turn from predator to prey in Red Dead Redemption 2.

Published Wed, Sep 12 2018 2:34 PM CDT
|
Updated Tue, Nov 3 2020 11:50 AM CST
Red Dead Redemption 2 will be a dramatic tale about the fall of outlaws displaced by a rapidly changing age of progress.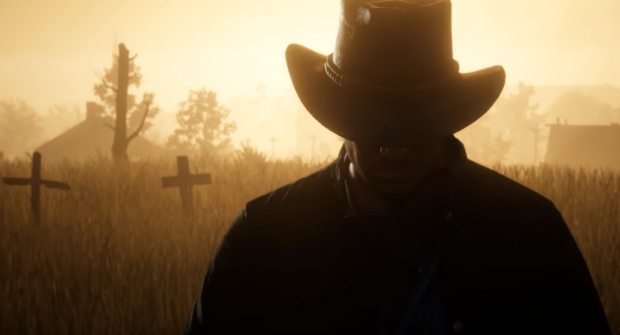 When I first saw Red Dead Redemption 2's story trailer I got a deep sense of what Rockstar was trying to do: paint a bloody picture of how the Wild West was tamed in an intimate way, showing how impending doom impacted outlaws personally and what they'd do to survive. At one point the Dutch Van Der Linde Gang harried and robbed their way across the West, but things have changed: instead of predators they've now become prey, hunted down by the long arm of the law and forced into a corner. Up against the wall, the outlaws are forced to make a decision: go out with guns blazing and ultimately die, or change. Its this choice players will face as Arthur Morgan in Red Dead Redemption 2: redeem yourself and move forward, or die as you lived, wreaking bloody wanton mayhem across a once-lawless land with your brothers and sisters in arms. Where do Arthur's loyalties lie?
By 1899 the West had nearly been tamed. The age of gunslingers and outlaws had almost passed into myth.
A recent interview with The Hollywood Reporter really drives this point home:
"In Red Dead Redemption 2 you get to see that gang, including Marston, at the peak of their notoriety and at the very moment things begin to fall apart," Rockstar art director Josh Bass told THR. "This story focuses on Arthur Morgan, Dutch's most trusted enforcer. Adopted into the gang by Dutch when he was a young boy, Arthur considers the gang to be his family. Dutch has given his life some much‐needed purpose, and the gang has served as the one positive and constant in Arthur's life."
Read more: Red Dead Redemption 2 has 'incredible emotional depth'
"Listen to me, when the time comes, you gotta run and don't look back. This is over."
Ultimately the gang's glory days are over. The mystical appeal of being a Western legend known for fast hands and deadly aim has worn off, as has the continual greed for riches. The wanted posters aren't just a challenge any more--they're a death sentence. Rather than steal for grandeur, the gang is now stealing to survive as their influence and livelihoods constantly shrink. They're fighting tooth and nail to live another day in a world that's slowly closing around them like a hangman's noose.
The pressure of being continually hunted by bounty hunters and lawmen builds and builds, causing the glue that held Van der Linde's gang together to weaken bit by bit. They turn on each other, afraid for the very first time--not afraid of death, but afraid of a life without violence, a life that doesn't include riding off into the sunset, a life without robbery and carelessness and infamy.
This is really the heart of Red Dead Redemption 2's story: how these bandits and gunslingers and once-mighty legends adapt to a world that's simply leaving them behind. Will they seek redemption or follow the bloody road with their tombstones at the end?
I'm reminded of a snippet from a Murder by Death song (if you've played Destiny 2 Forsaken you'll likely recognize it):
Can I watch them as they fall, when they finally try to stand
Redeem myself for everyone I've buried with these hands
Red Dead Redemption 2 releases October 26, 2018 on PS4 and Xbox One.
Related Tags