Netgear's new Nighthawk gaming router features 10GbE tech
Netgear's new Nighthawk Pro Gaming XR700 Wi-Fi router features 10GbE connectivity.
Published
1 minute & 3 seconds read time
Netgear took the wraps off of some new Nighthawk gaming routers recently, but the new flagship Nighthawk XR700 Gaming Router features some impressive technical specs including 10GbE connectivity.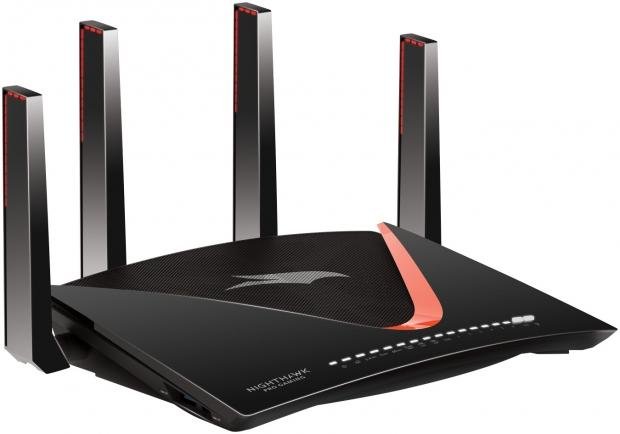 The new Nighthawk XR700 is nearly identical to the current flock of high-end Nighthawk Pro Gaming routers but it has been specifically tuned for various networking hurdles that gamers and enthusiasts get put through. Netgear is optimizing network connections by stablizing pings and ironing out spikes in lag whether you're using the gigabit and now 10GbE wired connectivity, as well as gamers over Wi-Fi, if you are restricted from using ethernet cabling.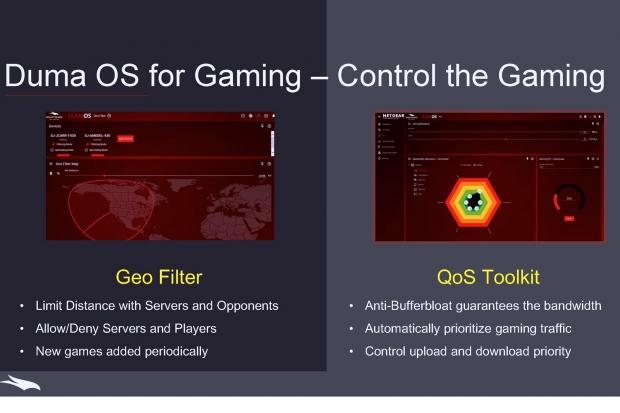 Netgear uses the DUMAOS on the Nighthawk XR700 gaming router which is a gaming router OS that was built specifically for power gamers, with the following features: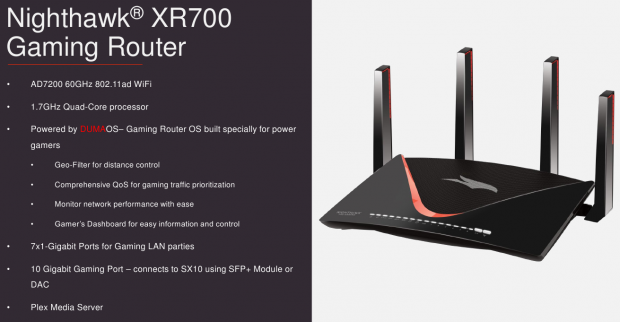 We have 7 x GbE port and a single 10GbE port that will connect to SX10 using SFP+ Module or DAC, as well as a built-in Plex Media Server. The new Netgear Nighthawk XR700 gaming router is powered by a 1.7GHz quad-core CPU with some super-powered AD7200 60GHz 802.11ad Wi-Fi technology.
The big feature here is the single 10GbE port which when plugged into the Netgear SX10 Nighthawk Pro switch, will provide 15 gigabit ethernet ports for a huge LAN party. This is the point Netgear is pushing here is that for LAN gamers and those with a huge network filled with gaming PCs and laptops, the new Nighthawk XR700 gaming router will be king.
Netgear will be pricing the Nighthawk XR700 gaming router at a hefty $499 when it launches in October.
Related Tags