The developers at Epic Games must not sleep or even go to the bathroom, as there's a huge new Fortnite update around the corner called High Stakes, and it adds a bunch of exciting stuff to the beyond-popular game.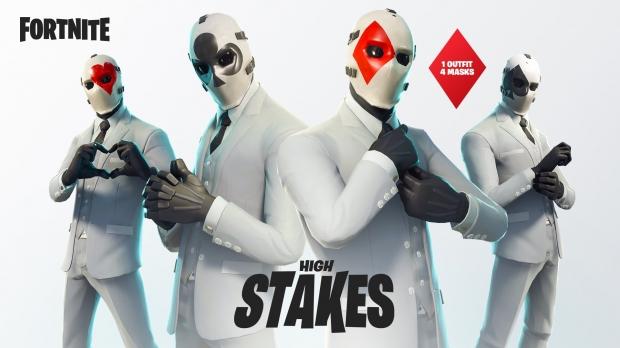 Fortnite's new update will include a brand new event called High Stakes, something that will add a new outfit and four new masks as you can see in the above photo. The High Stakes update will roll out with a new Limited Time Mode called Getaway, something that Epic will be showing off during their PAX West stream on Twitch today.
Expect a bunch of new challenges in the High Stakes event, which I'm sure will follow its theme of heists and gambling which will be an interesting twist on the usual flair of Fortnite.