Ubisoft CEO talks total-immersion gaming and future tech
Ubisoft CEO Yves Guillemot talks about how new tech can bridge accessibility and vitalize the games industry.

Published Tue, Aug 28 2018 7:50 PM CDT
|
Updated Tue, Nov 3 2020 11:51 AM CST
Ubisoft, like other major game publishers, is keen on investing and iterating on future technologies like AI, game streaming, VR, and even blockchain. Ubisoft CEO Yves Guillemot's feelings on new tech could pave the way for the company's immediate and long-term focus.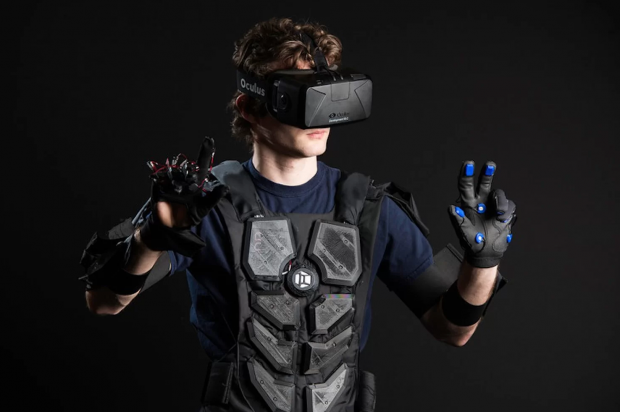 Like EA with its SEED division, Ubisoft currently has its Strategic Innovation Labs experimenting with new ways to architect its games. Now Ubisoft CEO Yves Guillemot outlines some of his ideas for the future of gaming, from streaming titles across all platforms to face-tracking tech bringing more emotion and interaction to in-game experiences.
In a recent interview with IGN, Mr. Guillemot discussed a wide variety of topics. Perhaps the most interesting was his comments on a total-immersion experience that tracks a player's senses and facial expressions, from eye movements to emotional impact registration.
"I think voice is something that we don't use enough yet. I believe that with the capacity to detect the movement of our eyes, our face, or our emotions, it won't be long before we can actually make sure our character in a game is really feeling, having lots of emotions that we are having and showing on our face."
While it might sound creepy or too invasive, the Ubisoft CEO points out this could bridge an emotional gap between the experience and the player, thus facilitating a more direct and impacting interactive moment.
In short, this tech could make gaming feel more real and thus more memorable.
"That's the kind of thing that will give us more reality, a chance to feel that we are really in something that is close to reality, I would say. Because if your NPCs are also reacting to what you experience, you will feel it's more real. It will create more emotions," Mr. Guillemot affirmed.
Read Also: How the Strategic Innovation Lab helps Ubisoft embrace its future
It's possible Ubisoft is looking at this very kind of technology within its R&D labs. While the company is indeed pushing a digital-first strategy based strongly on engagement and recurring live service revenues, it's also funding massive new games like Assassin's Creed: Odyssey and Beyond Good and Evil 2.
BGE2 alone seems to break the typical mold by pushing into true next-gen world territory. The sheer size and scope of the game is absolutely massive and could incorporate some of these experimental technologies in some way.
In fact, that's really the crux of Ubisoft's experimentation: using games as a kind of playground to see what can be done and what thresholds can be broken and thus redefined.
Mr. Guillemot goes on to say the company places importance upon innovation and iteration upon its previous games, engines, and core technologies that power its experiences. Taking risks with new tech is a massively important part of the process, too.
"Our creators at Ubisoft, they love to try new things. Being able to discover what you can do with new technology is a huge reward for all the creators at Ubisoft, so that's one thing," he continued in the interview.
"But the second thing is that players are more open when it's new technologies. They are open to change. We love that very much because it gives a chance to all our creators to take more risk and to go in directions that are new. That's what we've been doing in the last 30 years and that gave us a possibility to enter genres that were taken by other publishers."
"Innovation, using technology, being helped by technology is giving us a chance to grow and create new types of games."
With next-gen VR tech on the horizon as well as game-streaming platforms, the future of gaming is looking to be quite accessible and interactive. But what will gaming look like in, say, 10-15 years?
Tech accelerates faster than ever and should pick up speed as more and more innovators step into the field. Ubisoft plans to stay entrenched at the forefront for the long run and its R&D labs will serve as an inception point for this new, exciting growth.
Related Tags